15th Annual Denver Trunk Show
You don't want to miss this!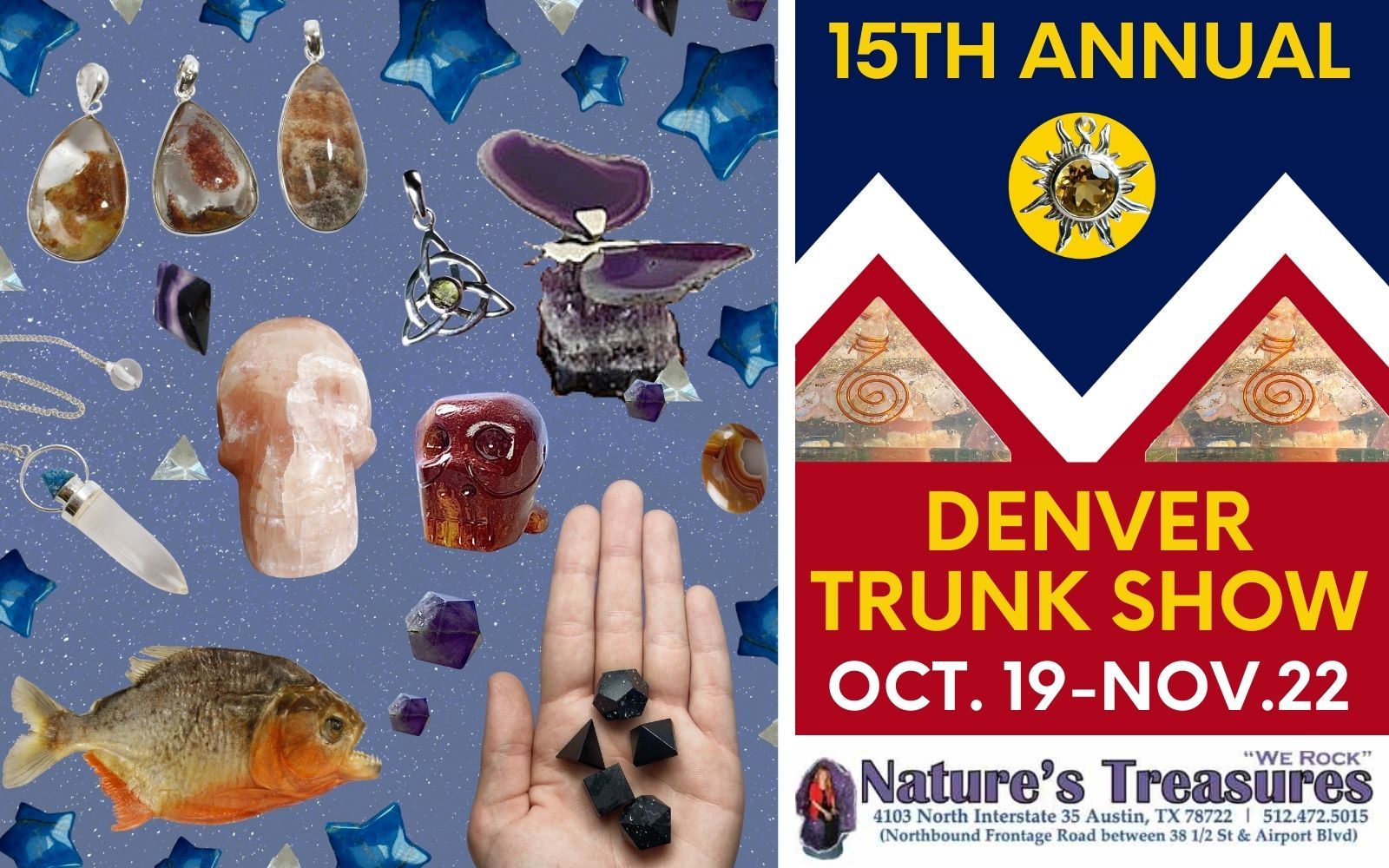 Join us in celebrating our 15th Annual Fall Denver Trunk Show, October 19th-November 22nd, featuring never-before-seen treasures from around the world!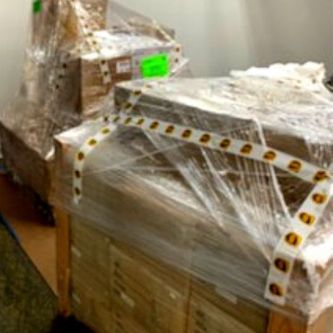 October has arrived and around here that means it's time for our 15th Annual Fall Denver Trunk Show. We are in the throes of processing all of our new inventory. The only difference this time is we didn't have semi-truck loads of new goodies being delivered at our doorstep all in one day after Amanda, Michael and I had spent 10 days of nonstop shopping. Instead, we find ourselves with the luxury of pallets being delivered every 3 to 4 days allowing us the time to gradually process and price everything for you to see. As great as this may sound, we are finding some unexpected limitations. Some of our vendors had slightly limited inventory to choose from and it's looking like not all of our orders will be arriving in time for our sale start date, so plan to make multiple visits over the course of the month! - Karen R., Owner
Denver Trunk Show Sneak Peek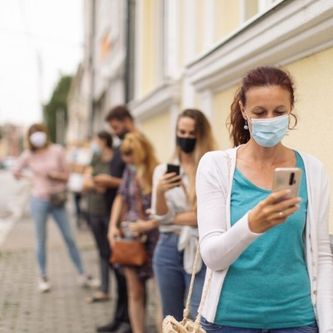 Due to COVID-19 we adjusted how we will be bringing you 6 months worth of new natural gift ideas from the International Gem & Jewelry Show in Denver, Colorado.
For this special event, we will still be abiding by local, state and federal recommendations during the COVID-19 epidemic, but will be opening up our Auditorium and combining our two large spaces while keeping them well ventilated. For the Denver Trunk Show doors will remain open until 5:50p, but customers will only be able to enter our Showroom through the Auditorium Entrance, while the main entrance will become Exit Only.
Since we still anticipate lines at the door and around the building, we will also be increasing our combined space capacity to at least 50 customers, but based on the combined feedback of customers and employees, it could be as much as 70 customers. The Rock Depot will maintain a maximum capacity of 13 with its own entrance/exit. Knowing this may still not be enough to accommodate EVERYONE, we have also decided to extend our 4 Day Only event to last a full month beginning on October 19th and ending November 22nd.
NEW Online Concierge Services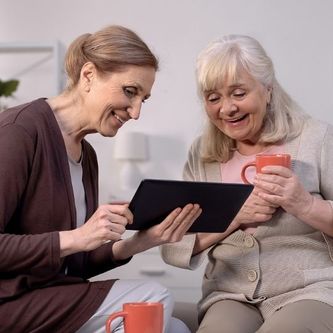 Our Online Store is excited to announce we will be offering Remote Concierge Services for customers that feel more comfortable shopping from home! Keep an eye out for more information on this service online or, if you're really eager, E-MAIL US HERE for announcements & updates on how to participate in this live video personal shopping experience to get the exact items you want as if you were shopping yourself! If that's not sweet enough, the Online Store is offering 20% off for our 20th Anniversary in 2020 for any customer that takes advantage of this brand new service!
Be sure to stay in the know of this great opportunity and subscribe for updates HERE!
Week 1 Features & Highlights
Spheres in Assorted Stones
Spheres radiate energy outward in all directions, making them perfect to create good Feng Shui in any home office, meditation room, or living area. Place them wherever you can use an extra boost of all around good energy.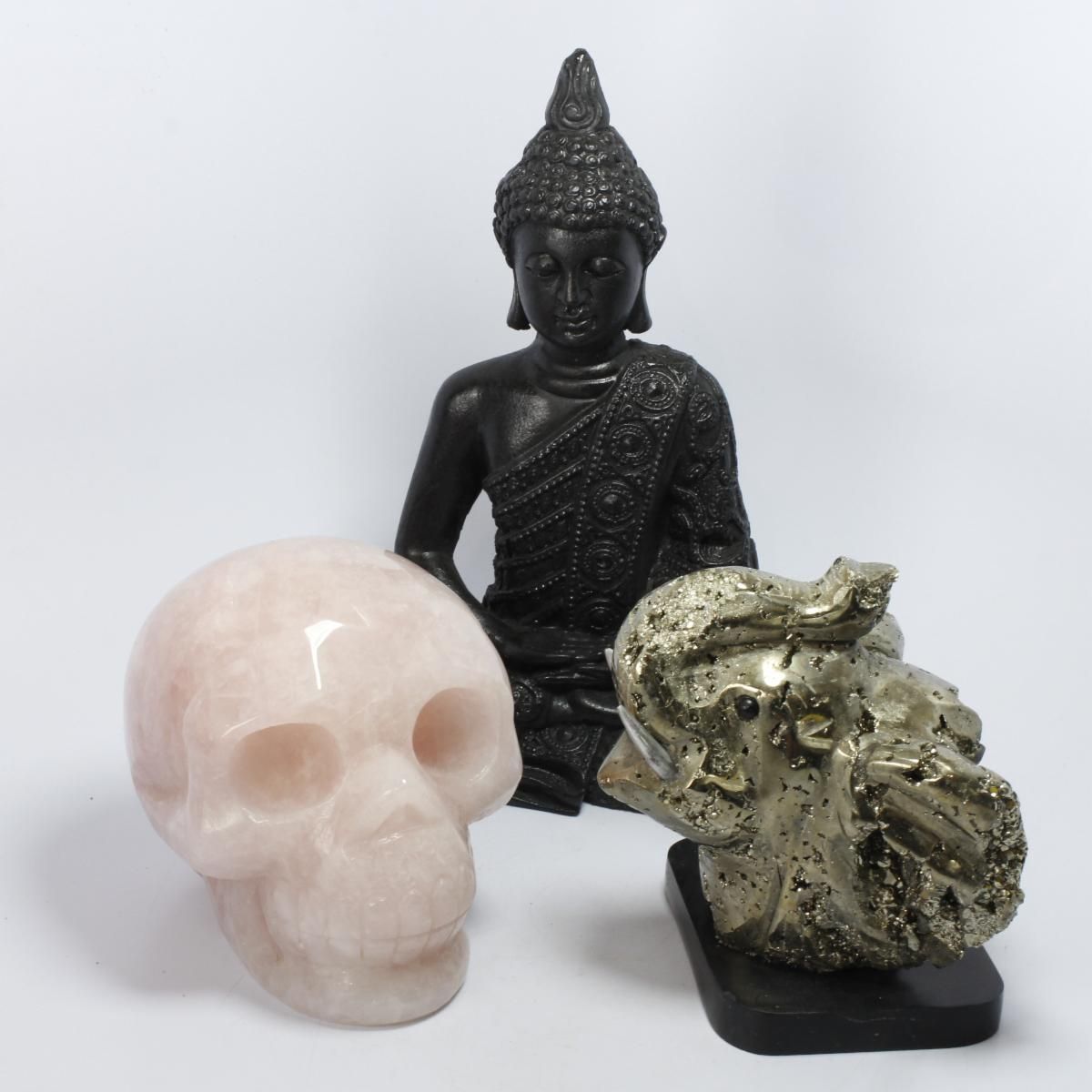 Skulls, Carvings & Statuary
Whether honoring, meditating with, or decorating, these treasures will add a bit more of your personality and positive energy to your home, office, or sacred space.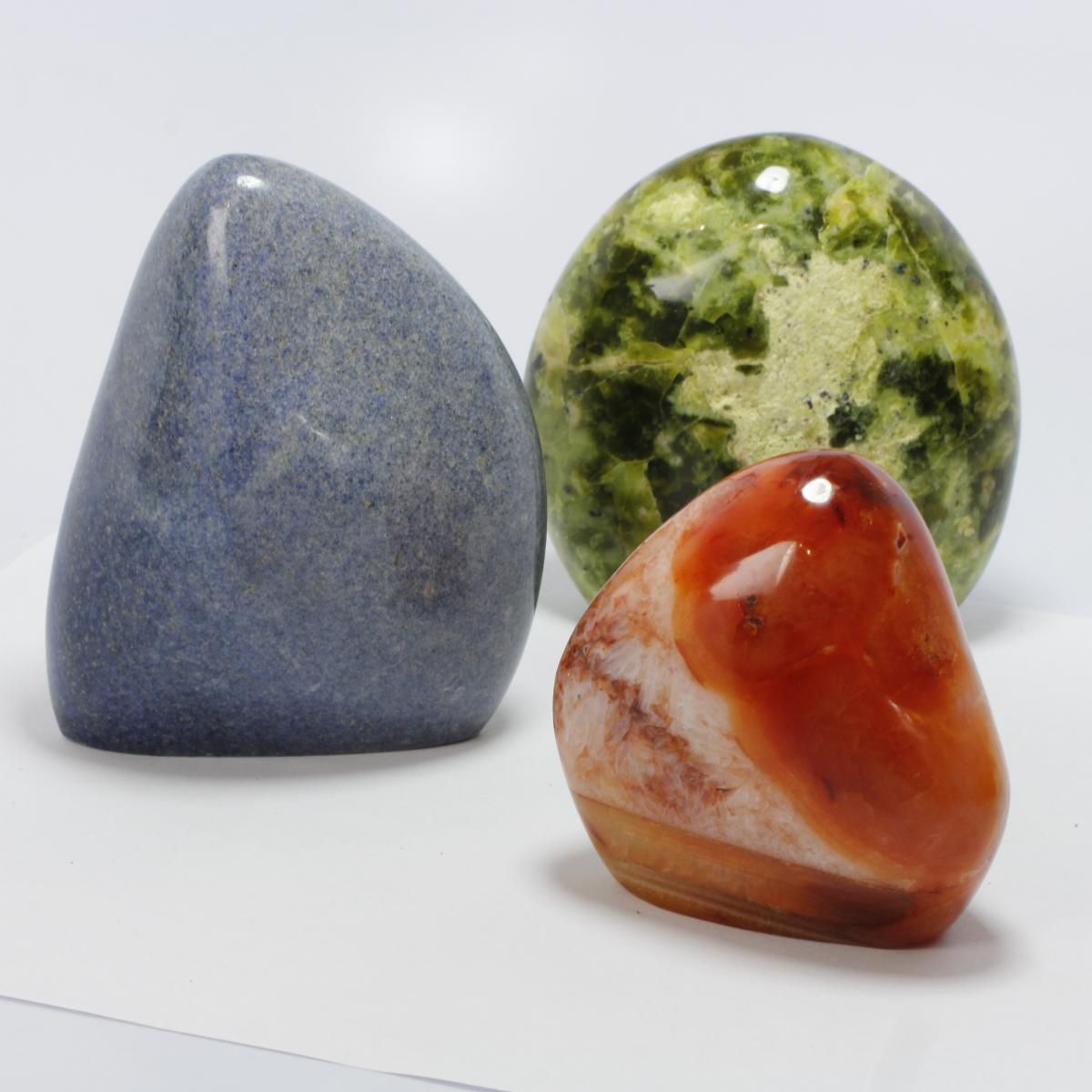 Assorted Stand-up Freeform Stones
Stand Up Freeforms are an eye catching, yet inexpensive, way to infuse the beauty of Nature into your home decor. Each piece has its own unique personality. Get yours before they are gone!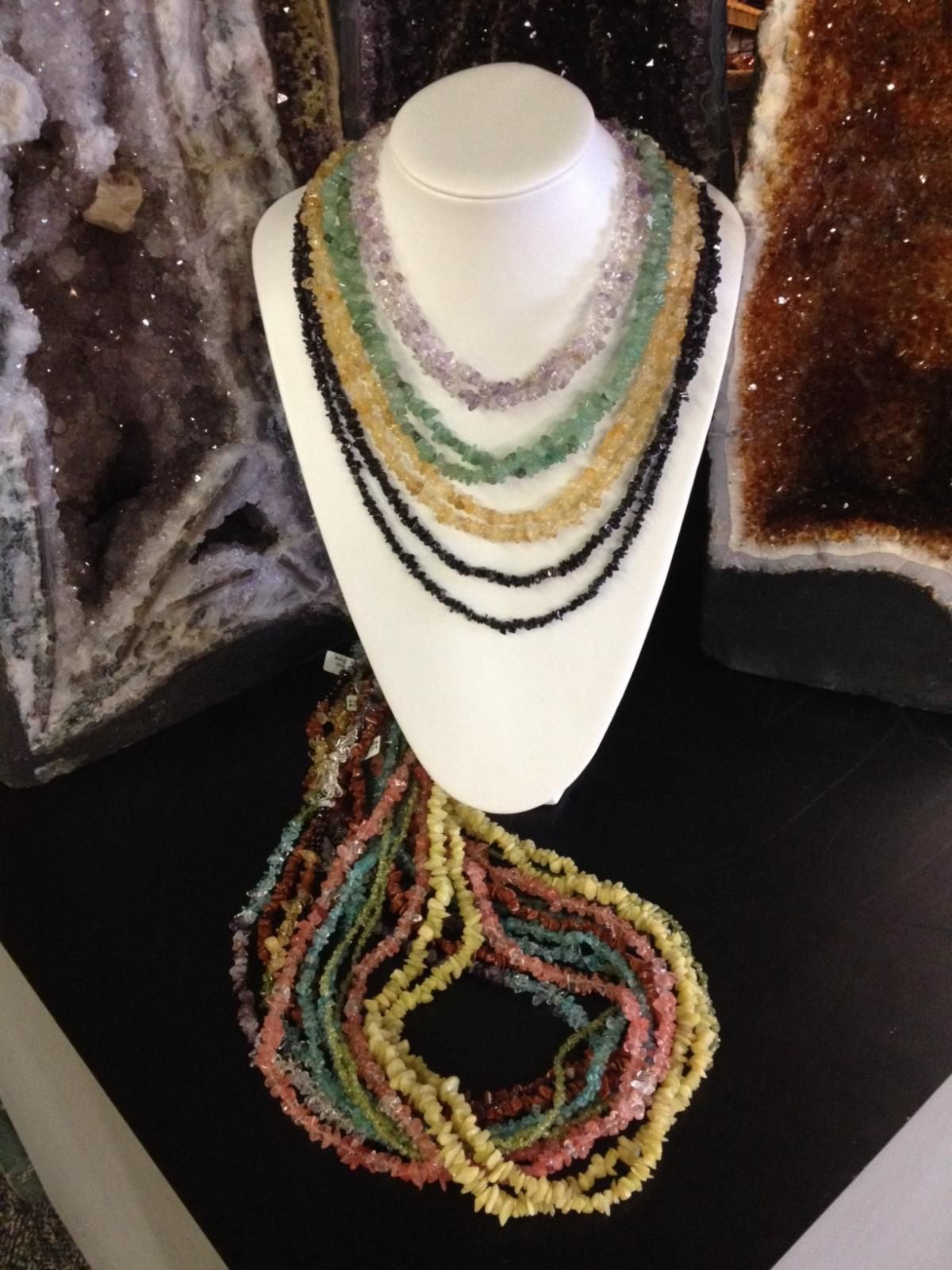 Chip Jewelry RESTOCKED
An inexpensive way to mix and match your energies from day to day. Whether you prefer bracelets or necklaces, we have a gemstone for any color palette or mood!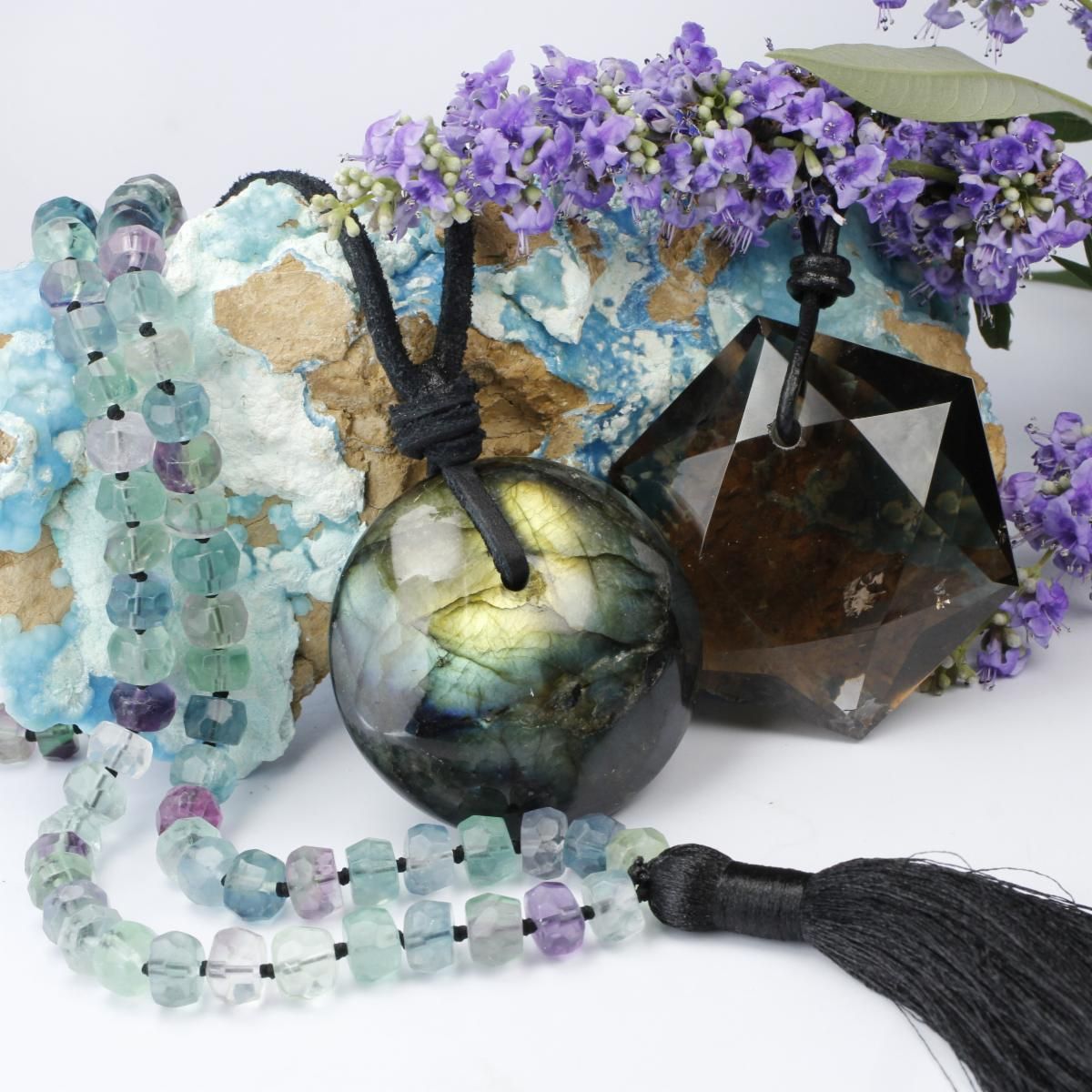 Sweet Satya Designer Jewelry RESTOCKED
Come find one-of-a-kind Sweet Satya Exclusives featured on Instagram! Offering Hand-knotted, American-made Natural Stone Chokers, Malas and Statement Pieces to adorn yourself with or give as that unique holiday gift you can't find anywhere else!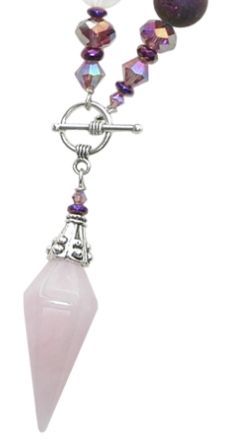 Answer Pendulum Jewelry RESTOCKED!
Necklaces & bracelets pulling double duty as gorgeous jewelry and pendulum for dousing or diving. These spiritual tools can be worn and help one make decisions, perform energy work, and scrying!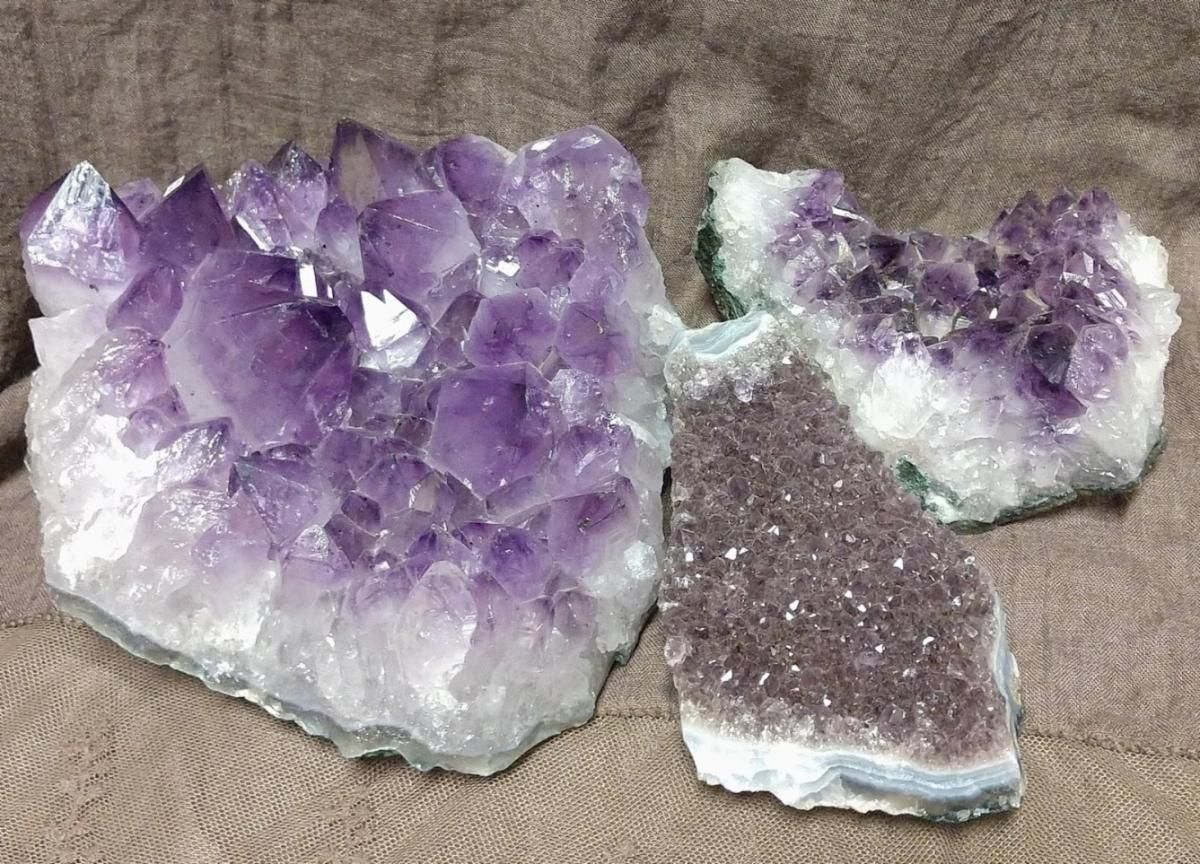 Amethyst Clusters by the Flat $50/flat
Perfect to add a little sparkle to the home or garden. If you're lucky you might find some rare Brazilian Clear Quartz or Prasiolite in the mix! Remember not to leave your Amethyst in direct sunlight though, or it could fade.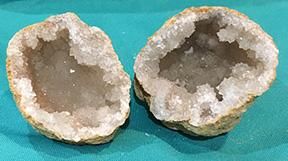 Grab Bags of Geodes $25/bag
Family friendly fun for only $1/geode! Crack your own Moroccan and Mexican geodes at home with a sock and hammer. You can't judge a rock by its cover! You never know what one of these natural treasure chests will hold...some may be empty (womp, womp), most contain Quartz Druze, and others may have Crystal Scepters!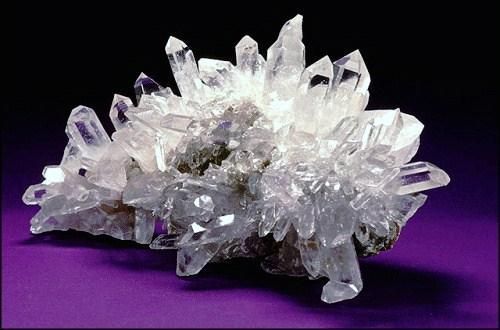 Negative Entropic Quartz Clusters RESTOCKED!
These crystal clear beauties cast rainbows naturally as sunlight dances across the Quartz faces. If beauty alone isn't enough, entropy is the measure of disorder or chaos in a system, so Negative Entropic means that this quartz helps to bring order into one's life!
Sign Up for Trunk Show Updates
Be The First In The Know!
Get more sneak peeks and information about the Denver Trunk Show at Nature's Treasures right in your Inbox!