International Exposition of Agate
June 6-9 2019

Nature's Treasures welcomes you to the International Exposition of Agate, coming this June to beautiful Austin, TX.
The four-day Exposition will feature scores of Vendors, Speakers, Exhibits and Collectors from around the world! Agates from diverse locales, including Australia, Russia, Argentina, Germany, Mexico, Africa and elsewhere, will be on sale -- all shapes, sizes, and colors. Minerals, jewelry, fossils, and lapidary equipment and supplies will also be available, ensuring that the International Exposition of Agate will truly have something for everyone!
Exhibits of private, never-before-seen agate collections will be on display, some in public for the first time. These curated exhibits will include Laguna, Chinese Fighting Blood, Lake Superior, Thunder Egg, Purple Passion, dinosaur fossil agates, and many more, including colorful and rare agates from many different countries.These Exhibits represent not only a hobby for an agate enthusiast, but also a highly valued investments for agate collectors.
Many famous agate collectors have also become famous agate authors and speakers. The authors, including Dietrich Mayer of Germany, Pat McMahan, and John Marshall, will be available at the Writers' Booth to sign their agate books.
On Friday night, we invite you to join us for the Keynote Address & Dinner at the Doubletree Hilton Arboretum! Enjoy a good meal, and hear Keynote Speaker Lori Coleman share exciting information about the use of modern technology in the agate industry. Lori is a favorite speaker in the Agate Community, with a wealth of knowledge and a deep passion for the world of agates. Seats are limited, so book your ticket early to insure your seat at this once in a lifetime event.
Saturday's special event is a private live auction of superb agates, representing the best of our vendor's unique Agate & Rockhounding treasures. This promises to be an exciting event!
Kids' activities, daily raffles and door prizes will round out the Exposition's events, making it a truly world-class show.
We look forward to a wonderful agate Exposition and hope to see y'all deep in the heart of Texas this June! Admission to certain events at the Expo is limited, so get your tickets now to claim your spot!

4-Day Agate Extravaganza! One of the world's largest agate shows!
Agates are an important part of every rock enthusiast's collection. Specimens are sought after by beginners and professionals alike, and for good reason! The breath-taking formations, unusual inclusions, rare banding hidden within these unassuming stones are the cause for fascination in Agate Lovers of all kinds.
Aficionados, exhibitors, dealers, authors, speakers and agates from around the world will join is in beautiful Austin, Texas, this June, as Nature's Treasures of Texas hosts the International Exposition of Agate 2019.
The International Exposition of Agate 2019 will feature thousands of agates, in a rainbow of colors, from around the world. This is a phenomenal opportunity to purchase unusual agates, view agate collection exhibits, listen to the stories and histories of classic agates and their origins and mining, and meet famous authors of books about agates.
For four days, 30+ vendors from exotic locations including Argentina, Germany, India, Australia, Mexico, Africa, Russia and many more will offer a full spectrum of agates for sale. Minerals, jewelry, fossils, and lapidary equipment will also be available at this well-rounded event.
Stunning exhibits will showcase the personal collections of many lifelong collectors, including such fascinating agates as Laguna, Chinese Fighting Blood, Lake Superior, thunder egg, Purple Passion, dinosaur fossil agates, and many more, including colorful and rare agates from many different countries.
Many famous agate collectors have also become famous agate authors and speakers. These authors, including Dietrich Mayer of Germany, Pat McMahan, and John Marshall, will be available at the Writers' Booth to autograph their agate books. Some are also included in the International Exposition of Agate featured agate presenters, experts in specific agate types and locations, who will discuss agate origins, history, mining, collecting, characteristics, and value over the four day event.
The Friday evening of the IEA will feature a keynote dinner, while Saturday's special event will be a live auction of superb agates. Kids' activities, daily raffles and door prizes will complete the IEA's events, making it a truly world-class show.
Tickets are on sale now!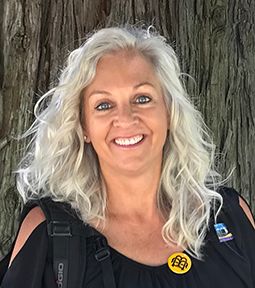 Keynote Dinner w/ Speaker Lori Coleman at the Doubletree Hilton Arboretum
The Keynote Dinner at Doubletree Hilton Arboretum
June 7, 2019 7pm
Join your fellow Agate Enthusiasts for 5 Star Dining at the Doubletree Hilton Arboretum, and Lori Coleman's Keynote Address. On Friday night, we invite you to join us for the Keynote Address & Dinner at the Doubletree Hilton Arboretum!
Lori got her rockhounding bug while farming with her late husband in the Mississippi Delta in the 1980's. It started with picking up rocks in the field before planting then became a fascination with arrowheads on the surface after a good rain. She went on to collect petrified wood from the creeks and streams in the Mississippi hill country during hunting season. Family vacations to Arkansas were for fishing and collecting quartz crystals. After retiring they decided to move to Deming, NM to hunt for Thundereggs. This is where the Spanish Stirrup began. Propped on top of a hill not far from Rockhound State Park is Lori's home once called the Spanish Stirrup Guest Ranch. You see the same family that donated the ground where Rockhound State Park is now located is the family that founded and settled the area and called what is now Lori's home there at the ranch house. The name Spanish Stirrup came from the discovery of a conquistadors stirrup up in the Big Florida Mountain after a day of herding goats. It is placed in the saddle bag and taken back to the ranch. Later the road to Rockhound was named Stirrup Road.
Lori along with her children and fiancee Bruce have spent many days walking the Florida mountain and areas along the Mexican border, in search of Thundereggs. What started out as a hobby has now become a full blown disease. Lori now has over 1,500 acres of Federal, State and Private land with many mines.
Lori Lytle Coleman's most famous agates are Lava Cap and Eggzilla. She is now, because the volume of her operations, a commercial miner of Thundereggs. A savvy and hands-on miner, she writes all of her own mining plans of operation, and as a licensed big equipment operator, she is happiest down in the dirt finding new treasures.
Lori is a familiar face at all the major rock shows in New York, Wisconsin, Denver, Quartzite, Tucson and San Antonio. Her collection of Thunder Eggs is currently on display that the New Mexico Museum of mining to the delight of agate lovers lucky enough to visit. She has been featured in the prestigious German publication Mineralien Welt , The Wall Street Journal and Rock and Gem Magazine. Many agate fans know her from her features in the famous Gem Shop Agate Calendar the last 5 years running.
An engaging and knowledgeable speaker, Lori was also well received at the Denver Club show twice, and a speaker at the 2016 Agate Expo. Nature's Treasures Texas is honored to have her as the Keynote Speaker for the 2019 International Exposition of Agates in Austin, Texas.
Introducing Lori, we have Dale Gann as our Master of Ceremonies. Dale is a well known face in the Agate Community, participating in events around the country.
Dale Gann is an environmental engineer and has been accused of trying to impersonate a geologist. Growing up in Miami, FL there were very few opportunities to enjoy rock hounding. That changed one year when Dale and his parents went to Franklin, NC and visited one of the local gem mines. That sparked an interest in rocks that didn't blossom until Dale and his family moved to Denver, CO and he attended his first gem and mineral show. Dale attended the 2005 Symposium on Agate and Cryptocrystalline Quartz and that sparked his continuing interest in agates. Dale has collected agates and thundereggs in 9 western states and has assembled a large collection of agates, geodes and thundereggs.
Seating for the Keynote Dinner and Speaker are limited, and it's filling up fast, so get your tickets now!

4 Days of Informative & Entertaining Speakers
As unique as banded gemstones themselves are the experts in the field. The speakers for the International Exposition of Agate include some of the most famous names in the agate world: Dietrich Mayer of Germany, Pat McMahan of Arizona, Luis de los Santos of Argentina, Lori Lytle Coleman of New Mexico, and more.
As long-time collectors, miners, dealers, and/or authors of agate books, all will show their expertise with a wide variety of agates including Laguna, Aouli, Condor, gem dinosaur fossil, Moctezuma, and Union Road, from such diverse locales as Mexico, Indonesia, Namibia, Australia, Germany, Morocco, Argentina, and of course the United States.
Some of the most valuable information in the world is not found in books!
Seating is limited, therefore admittance is limited to those with tickets specifically for the Speakers. Get the VIP Package and get unlimited admittance to all the events of the Expo, 4 days of Speakers & Exhibits, and the Live Auction and Keynote Dinner with Lori Coleman.
Daily Speaker Schedule
Schedule is subject to change without notice.
Thursday June 6th, 2019
10:30 a.m. Joe Dehmer explores new theories on Agate Genesis, following up on his recent article featured in the March 2019 issue of Rock and Gem .
12:00 p.m. Rob Burns on Australian and Indonesian Agate. Rob has been collecting agates all over Australia and Indonesia for decades, and shares his unique insights and adventures in rock hounding in exotic locations.
1:30 p.m. Al Celli & Roland McIntosh have extensive knowledge of Kentucky agates. They will explain where the agates are found, how they are mined, and the characteristics of great Kentucky agates.
3:00 p.m. Steve Bussan , a native of Michigan, has collected agates and copper minerals all his life. His specialty is the rare copper replacement agate, especially those from the area of the Wolverine Mine of the Upper Peninsula of Michigan.
4:30 p.m. Holger Quellmalz is from Germany, and a real expert regarding Moroccan agates. Herr Quellmalz has traveled to Morocco many times since the 1970s in search of Aouli, Bouhamza, and Agouim agates, as well as agates from the Tizi n'Tichka Pass area. He will differentiate among the various kinds, and explain what characteristics affect their value.
Friday June 7th, 20119
10:30 a.m. Luis De Los Santos is perhaps most famous for naming the beautiful condor agate of Argentina and was the first to bring them to the United States. He has dealt in many kinds of agates from Argentina for decades. He will show examples of them and describe their origins.
12:00 p.m. Jason Brown is known for bringing larger Moctezuma agate specimens to the avid collector. Pastel colors and wider bands distinguish the Moctezuma from other northern Mexico varieties. He will discuss the areas where they are found and his mining and production processes.
1:30 p.m. Alan Meltzer's specialty is gem dinosaur bone. This fossil, rarely replaced by agate, is most frequently found in the Four Corners region of Utah. He will describe the structures, what to look for, how to characterize the values, and display great specimens.
3:00 p.m. Dietrich Mayer of Germany is the author of More Exquisite Agates, and famous for his many years of experience in sourcing and describing agates from Germany. He will talk about the many locations of agates in Germany, including Idar-Oberstein, one of the first agate gem factories in the world.
4:30 p.m. Larisa Shanaeva a collector of many kinds of agates, will talk about agates from Russia.
Saturday June 8th, 2019
12:00 p.m. Pat McMahan, author of Agates with Inclusions and collector of many kinds of agates, will focus on agates of the Southwest USA, especially those of Arizona. He will also explain many inclusions and pseudomorphs in agates.
1:30 p.m. John D. Marshall author of The Other Lake Superior Agate, will discuss Lake Superior agate, especially its unusual varieties and characteristics, and their origins and current locations.
3:00 p.m. Philip Stephenson on Idaho Agates and Jaspers
Sunday June 8, 2019
11:00 a.m. Joshua LeCram Ritter will speak about his various travels to Africa to obtain agate for collectors and lapidary from countries including Mozambique and Malawi.
12:30 p.m. Robert Cooper discusses beginning an agate collection.


Austin Adventures
Austin Texas is known for its diverse and adventurous food offerings. Whether you seek the comfort of a really good taco truck, or something more substantial like some real Chicken Fried Steak or slow-smoked barbecue, you are sure to find it here! While visiting the International Expo of Agates 2019, Nature's Treasures invites you to sample the local cuisine--ask for extra slaw, you won't be sorry!
Speaking of food trucks, you may have noticed that Austin has a lot of them...that's because they are really, really good! Don't be afraid to sample the little airstream trailers slinging burgers, you'll find a hidden treasure for not a lot of money!
Food and music just seem to go together here in Austin, The Live Music Capitol of the World! Many of our local eateries feature some form of live music, from back-yard blues to cutting edge rock-and-roll, and yes, some real live COUNTRY for those who crave a twang...be sure to check out the local acts while visiting our fair city. Top it off with a local brew, and get a taste of Texas!
Austin also hosts a variety of micro-breweries and distilleries. You might have heard of Tito's Handmade Vodka and Deep Eddy. We are also the home of hair-guru Paul Mitchell's much loved Patron Tequila! The very best margaritas are on almost every corner, but for a real treat, ask for a Mexican Martini! Or try a local beer, like 512 IPA.
While visiting Austin, be sure to check out the local wineries, famous for their mellow Hill Country vintages. The mild climate and alkaline soil breed exceptional grapes, so it's a no-brainer that Texas wines are making a statement. You can drop in to many of them to sample their wares, pet the alpacas, and buy a case or two. Or three.
Many visitors to Austin enjoy the local shopping scene. From hand-made western boots to custom-tailored blue jeans, Austin has it all. Crawl the numerous vintage shops on the East Side, or swank away the day in the Capital Area designer shops.
If Nature is your scene, you can't go wrong with the beautiful Hill Country background. Stunning vistas, lots of lakes and rivers, world-class hiking, and more await you in Austin, Texas. Take a dip at Barton Springs, zip-line across the lake, or tour the deep, mysterious caverns at Natural Bridge. Bring the family, and bring a towel!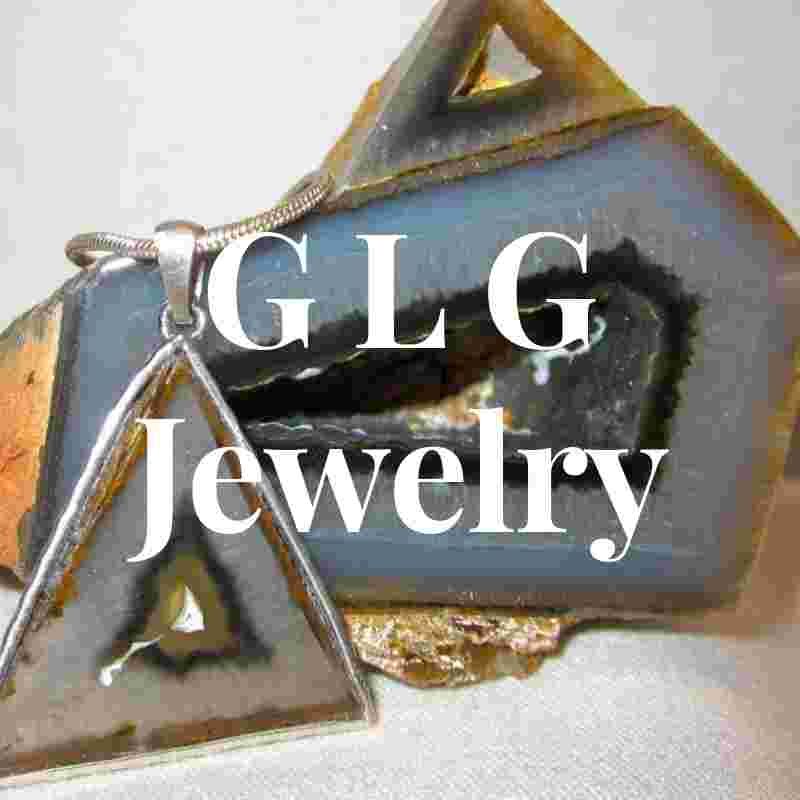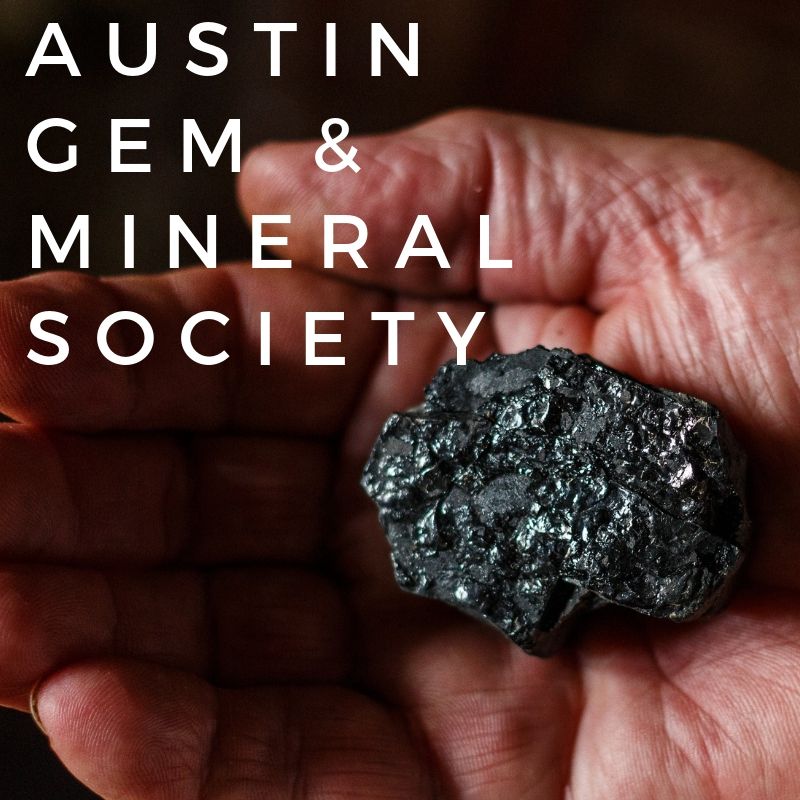 Visit AGMS to find out about local rock hunting excursions, membership information, lapidary classes and more! Bring the kids for hands-on educational games.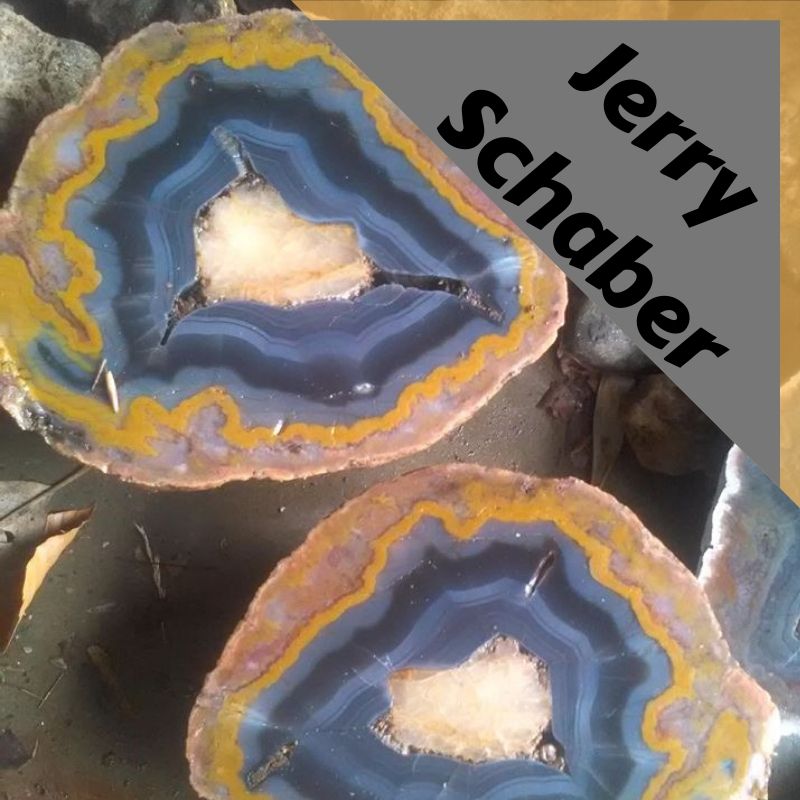 Jerry Schaber
Agates of all kinds for collectors and lapidary.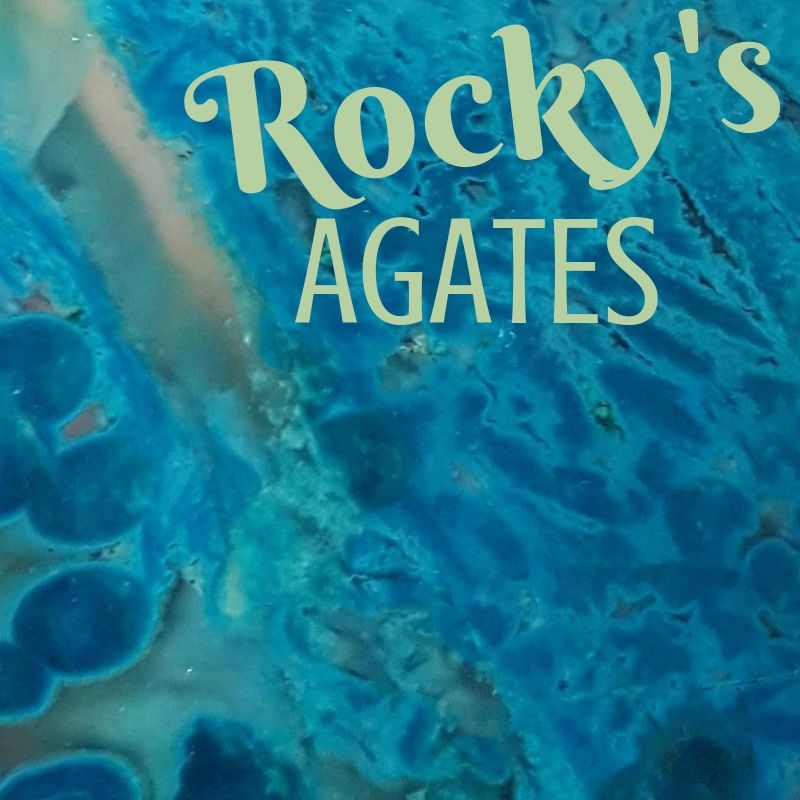 Rocky's Agates
Unique varieties of agates. mined sapphires & more!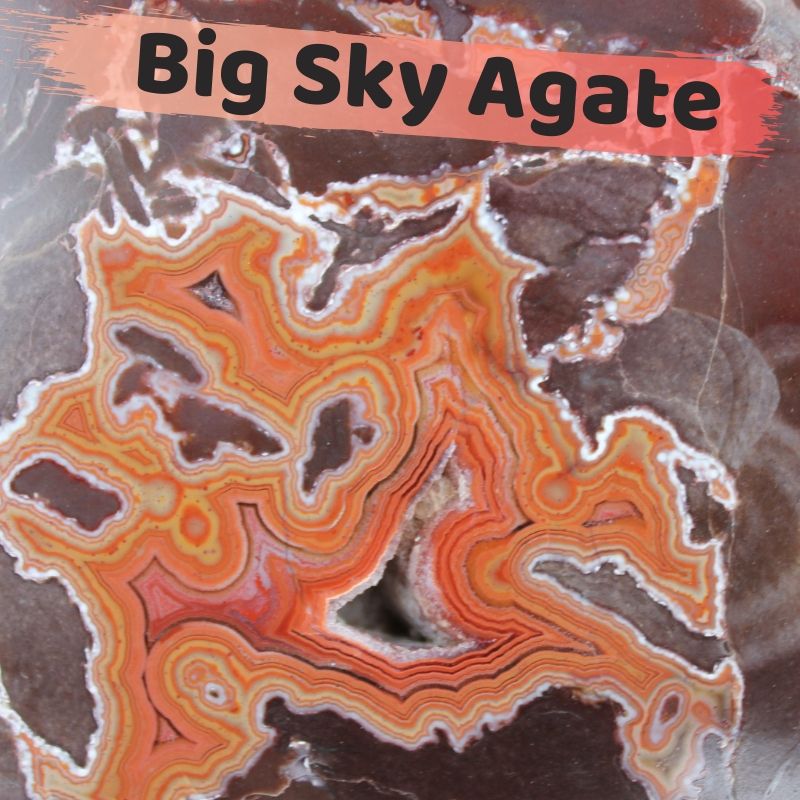 Big Sky Agates
Mac from Big Sky Agates brings Cut & Polished Dryhead Agates, Rough Dryhead Agates.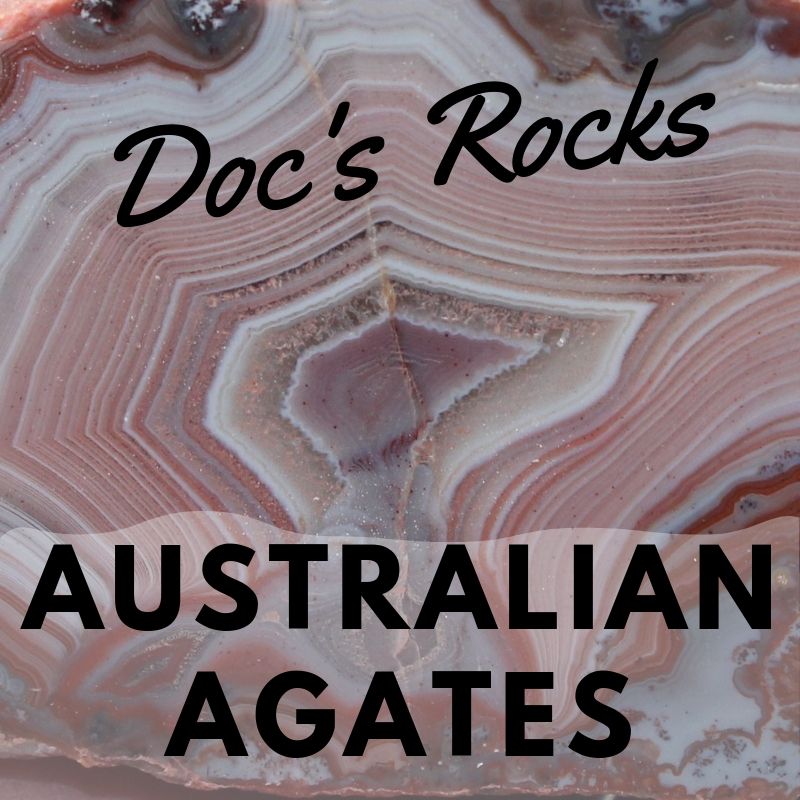 Doc's Rocks
Rough & Polished Queensland & other Australian Agates, Petrified Wood & More!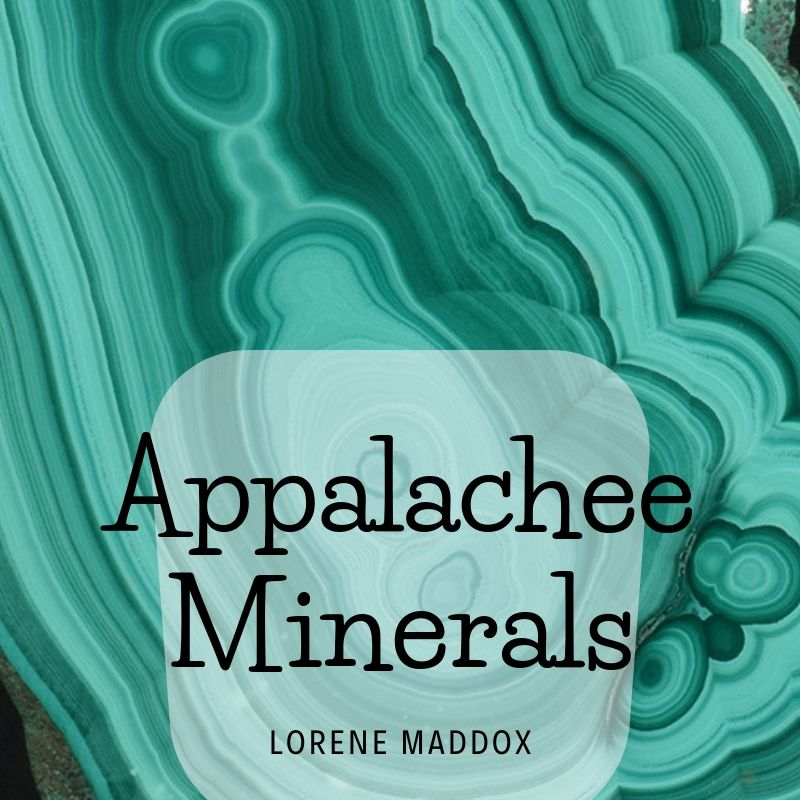 The Maddox Family brings sought after mineral specimens & agates. Florida Calcite, Agatized Coral, calcite crystal–filled clam fossils from Florida's Rucks' Pit & more!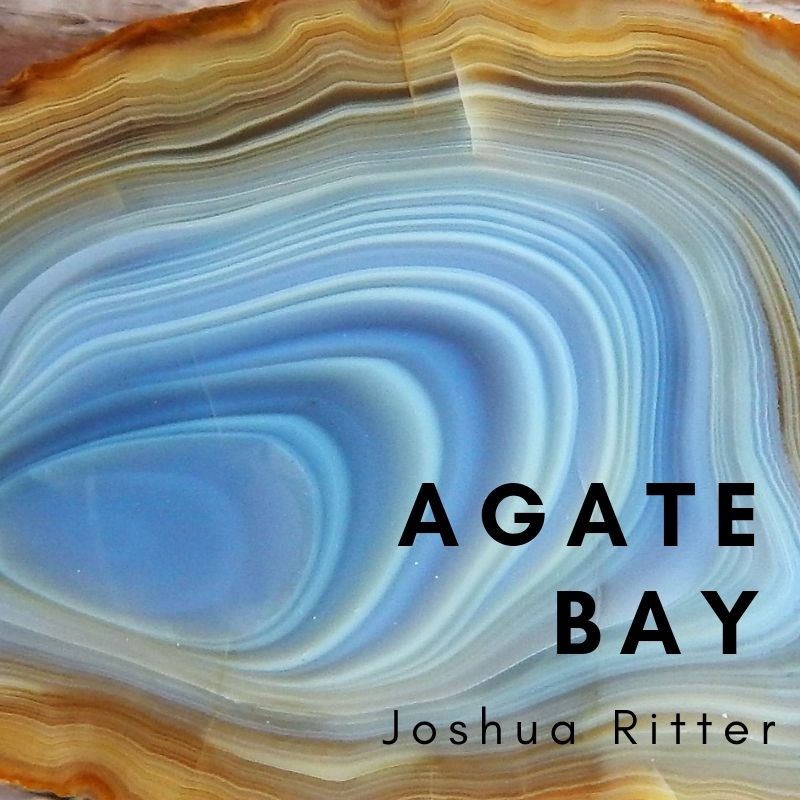 Agate Bay
All the way from Germany, Joshua Ritter brings a selection of Malawi, Mozambique, Island Agate and more!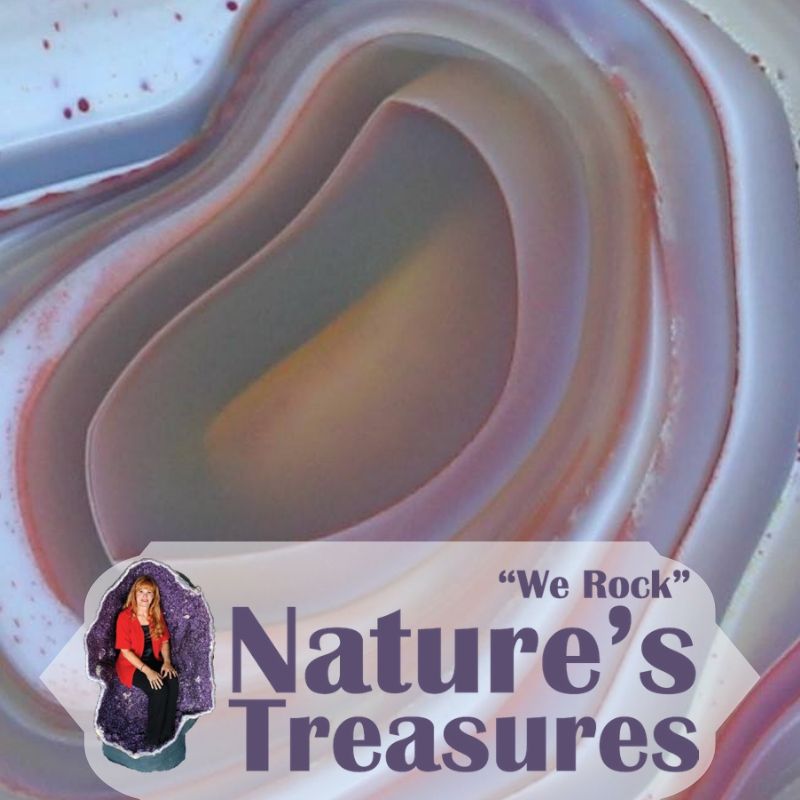 Nature's Treasures
Featuring a large selection of Agate -- Laguna, Purple Passion, Mozambique, & More! Rough, cut & polished, slabs and cabbing material.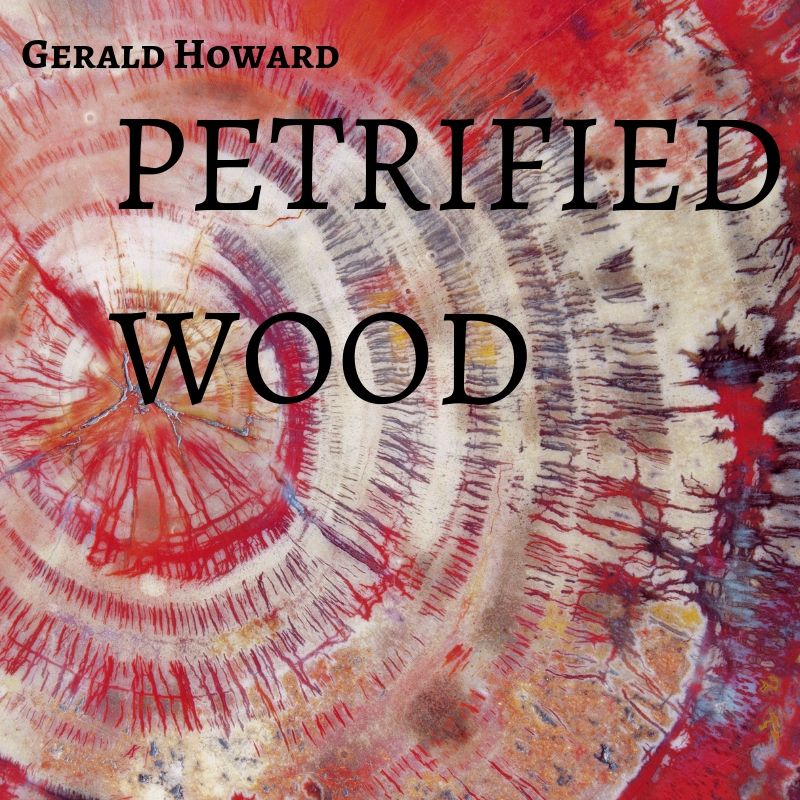 Gerald Howard - Petrified Wood
Unique & Beautiful Specimens of Petrified Wood with vivid colors and patterns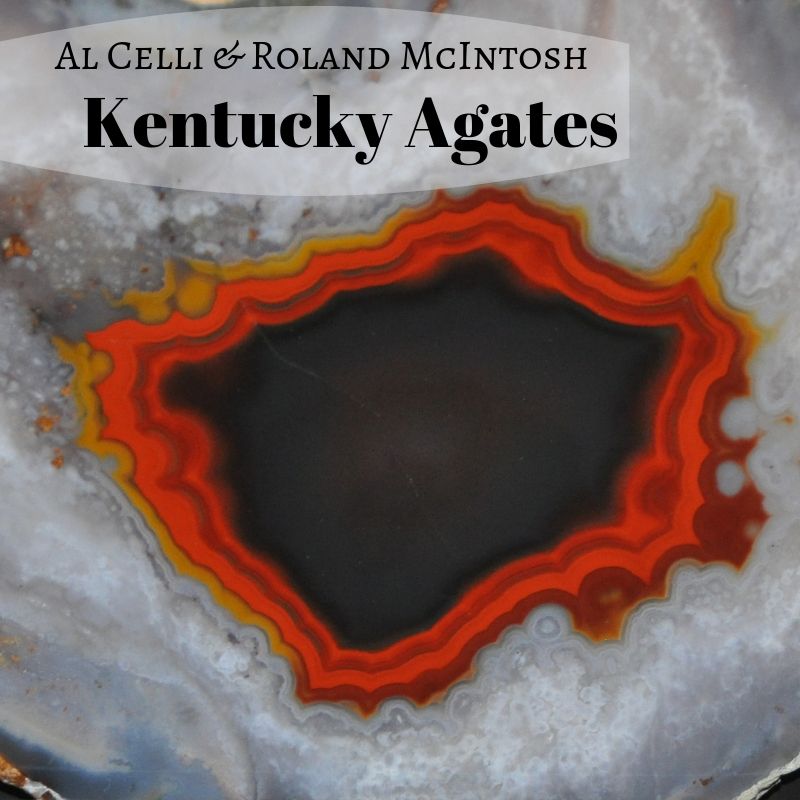 Al Celli & Roland McIntosh
Al & Roland bring a stunning selection of Kentucky Agates -- Rough, Cut & Polished, and more!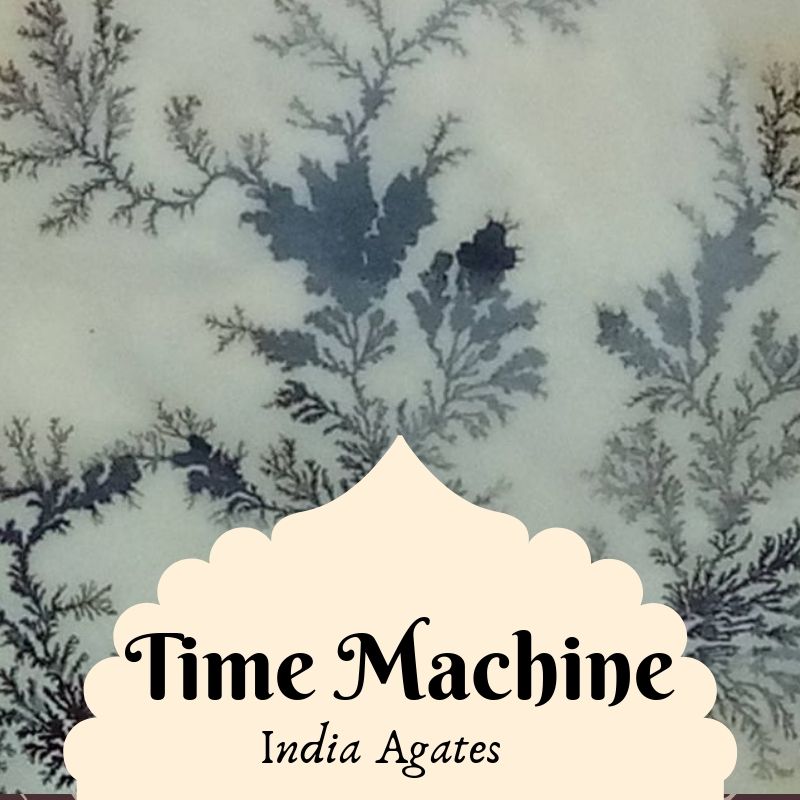 Time Machine
Fine Agates from India, including Dendritic Agate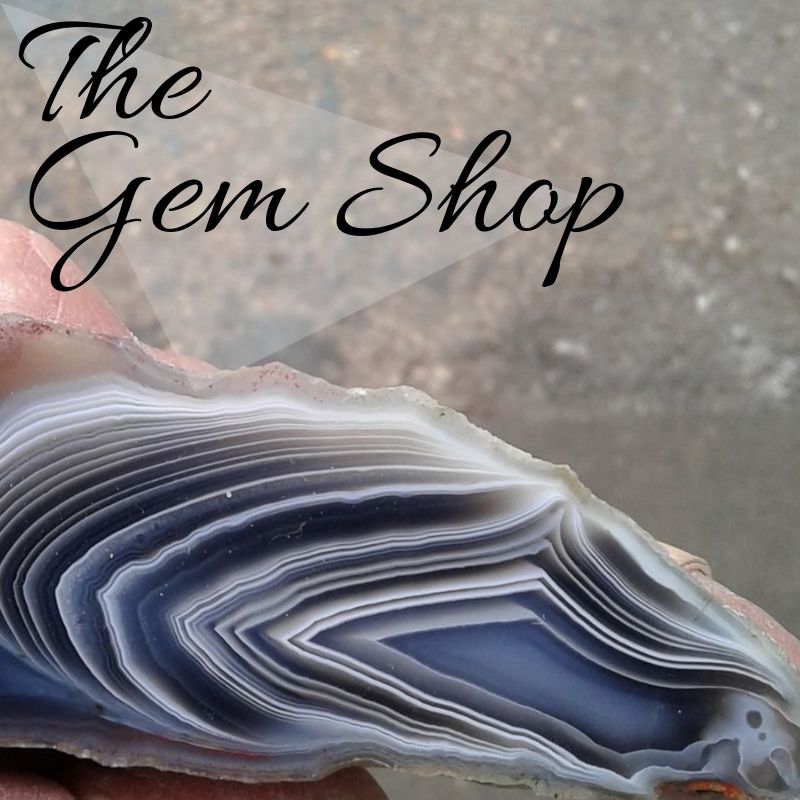 Featuring Rough, Cut & Polished Botswana Agate, Imperial Jasper, Crazy Lace Agate & More!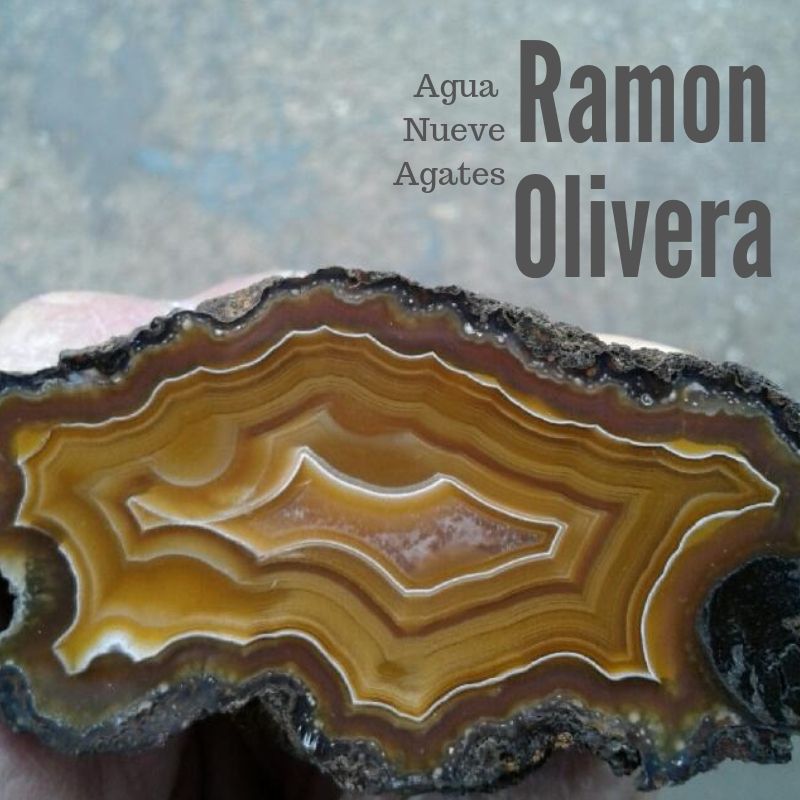 Ramon Olivera
First Class Agua Nueve Agates & More!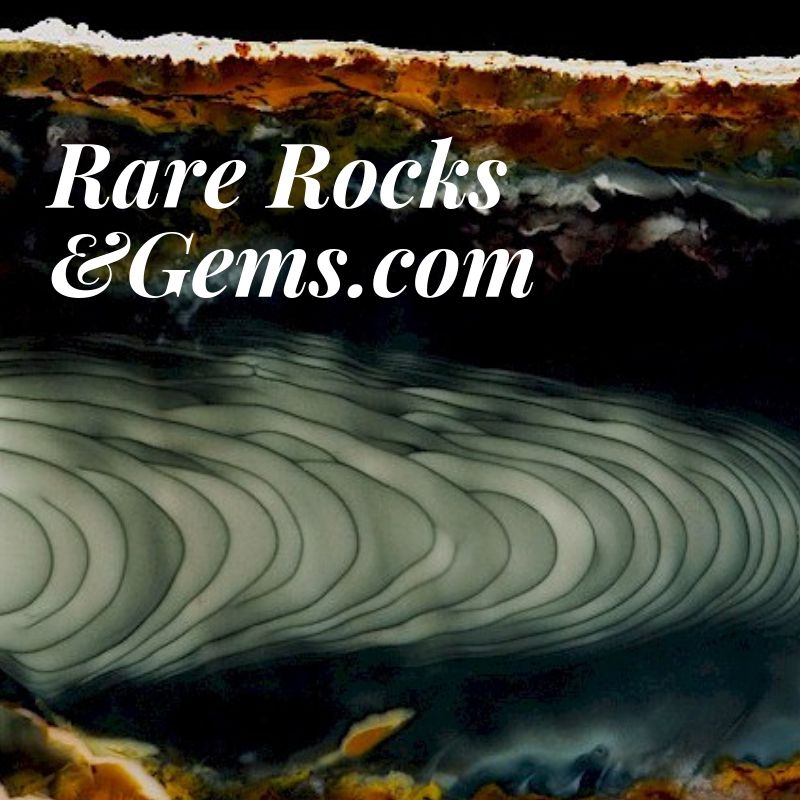 Northwest Rocks & Gems, Dead Camel Jasper, Plume Agates, and Premium Lapidary Rough.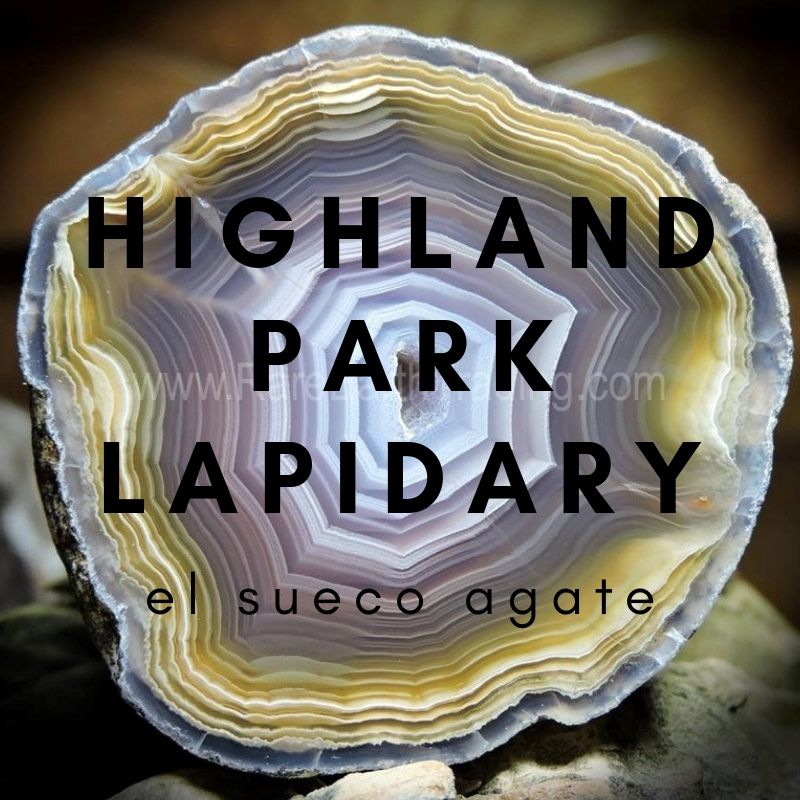 Lapidary Equipment & Supplies, Cabbing and Polishing Equipment. El Sueco Agates, Laguna Agates, Coyamito Agates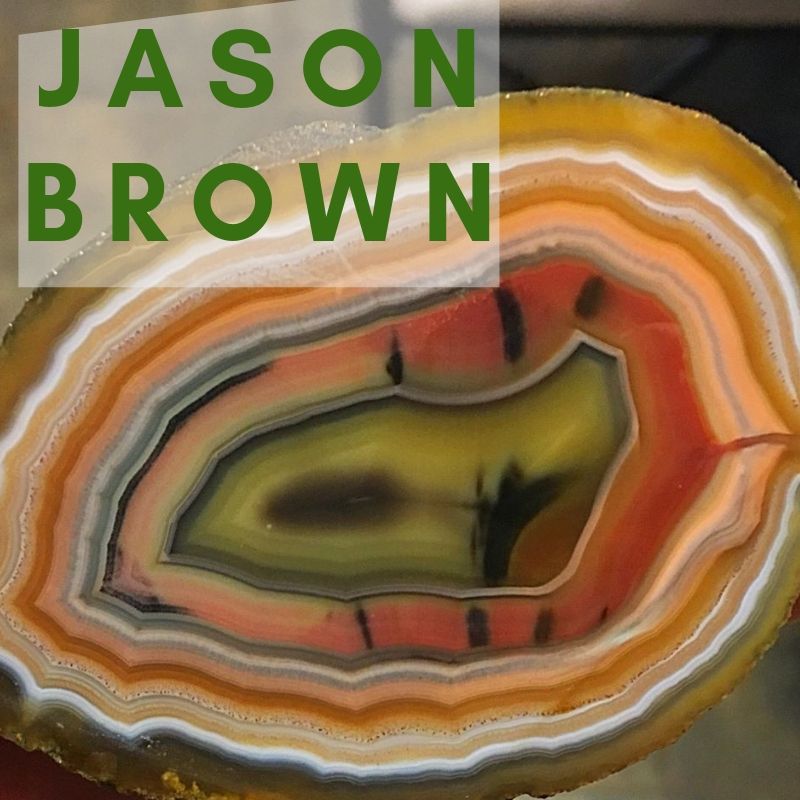 Jason Brown Agates
Moctezuma Agates! Rough, Cut & Polished Agates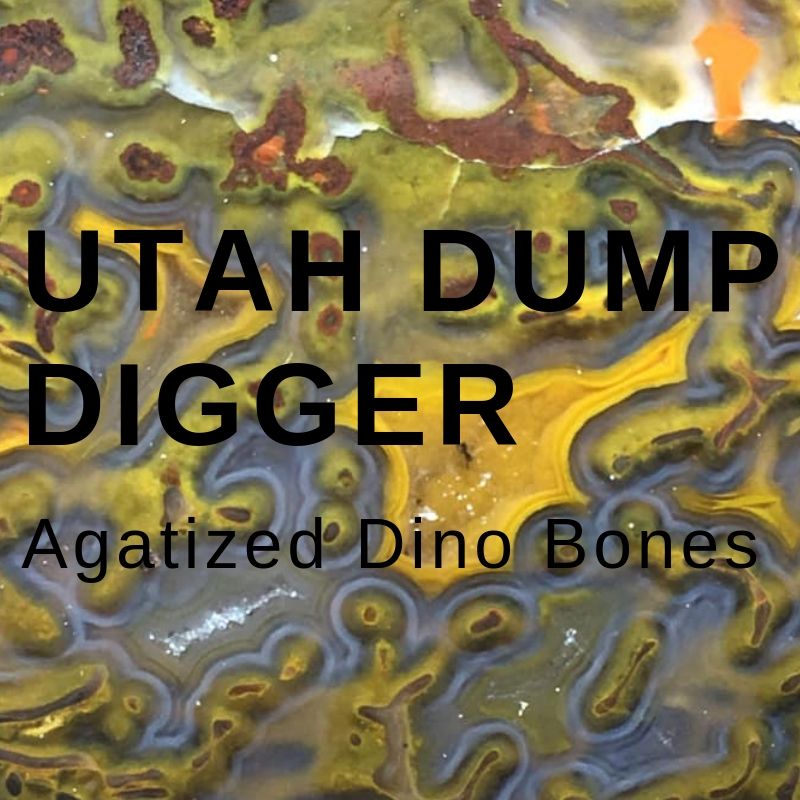 Utah Dump Digger
Flashy Agatized Dinosaur Bones & More!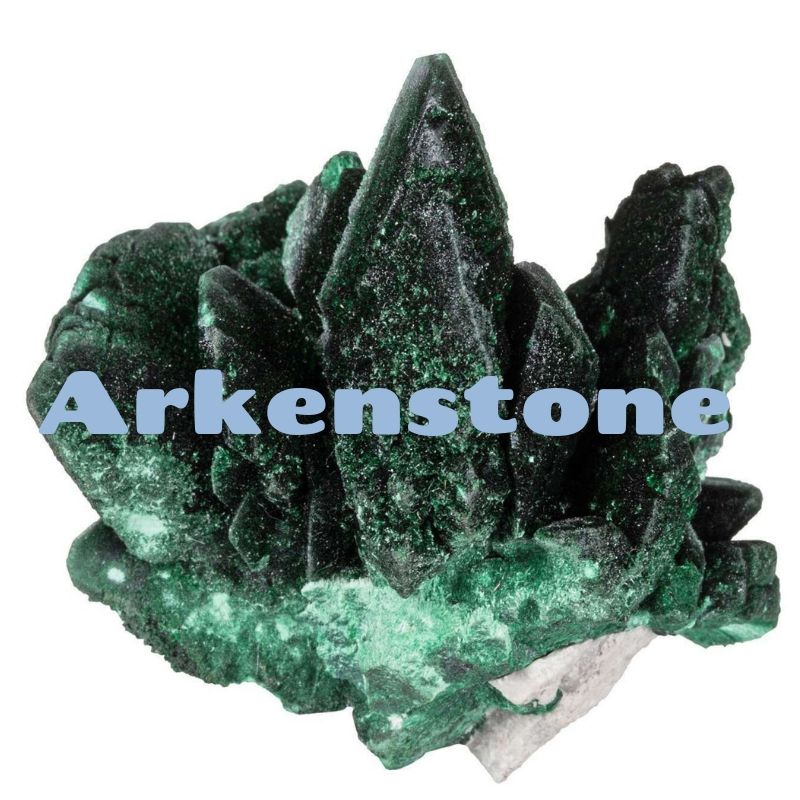 Blending Natural Art with Fine Art, The Arkenstone Galleries feature stunning Minerals for collectors and investors.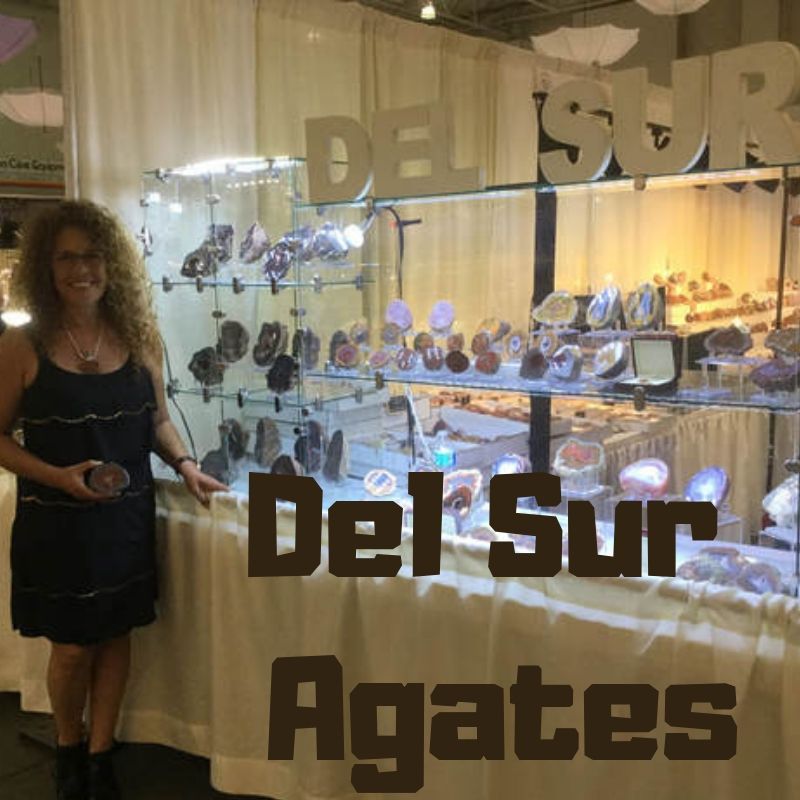 Del Sur Agates
Stunning selection of Rare Chinese Agates and Condor Agates.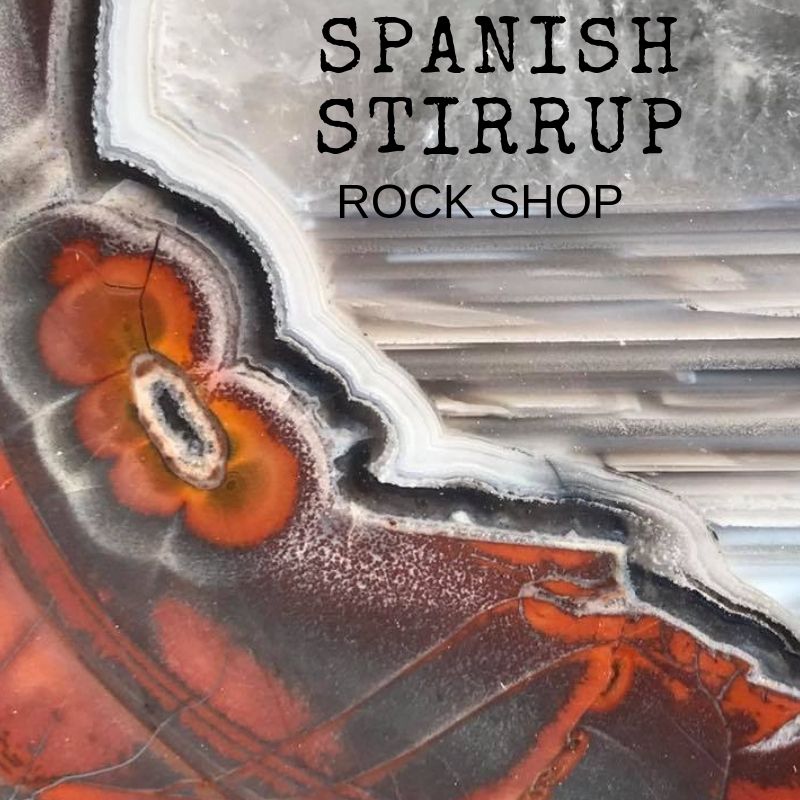 Spanish Stirrup Rock Shop
Hand-dug Thunder Eggs from Deming, New Mexico, Fluorescent Thunder Eggs, Lava Caps and Eggzilla! Rough, Polished, Slabbed & Cabbed!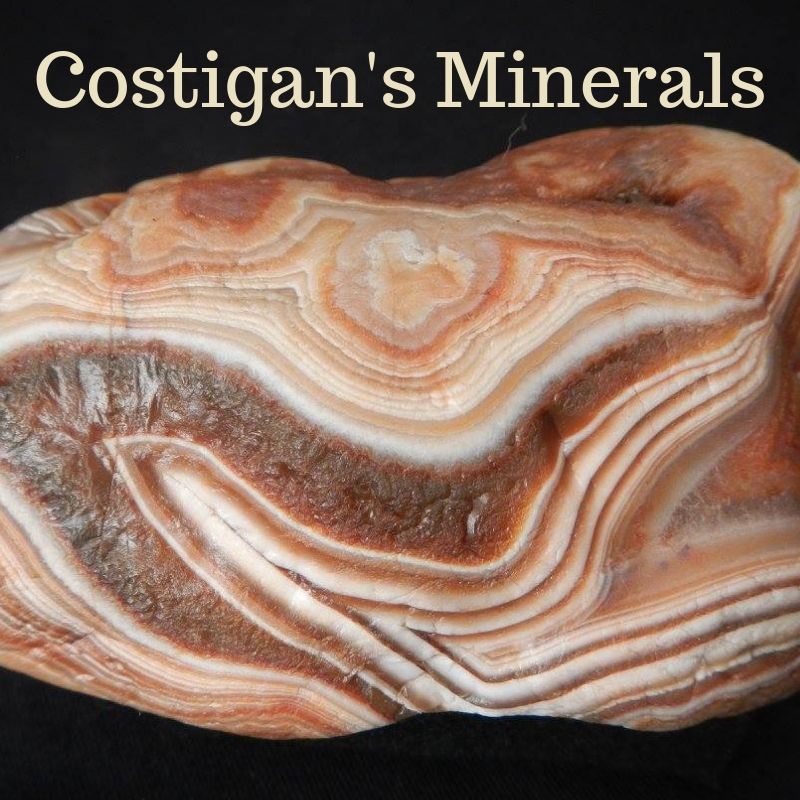 Costigan's Minerals
Featuring Lake Superior Agates, and a variety of Mineral Specimens, polished and rough minerals.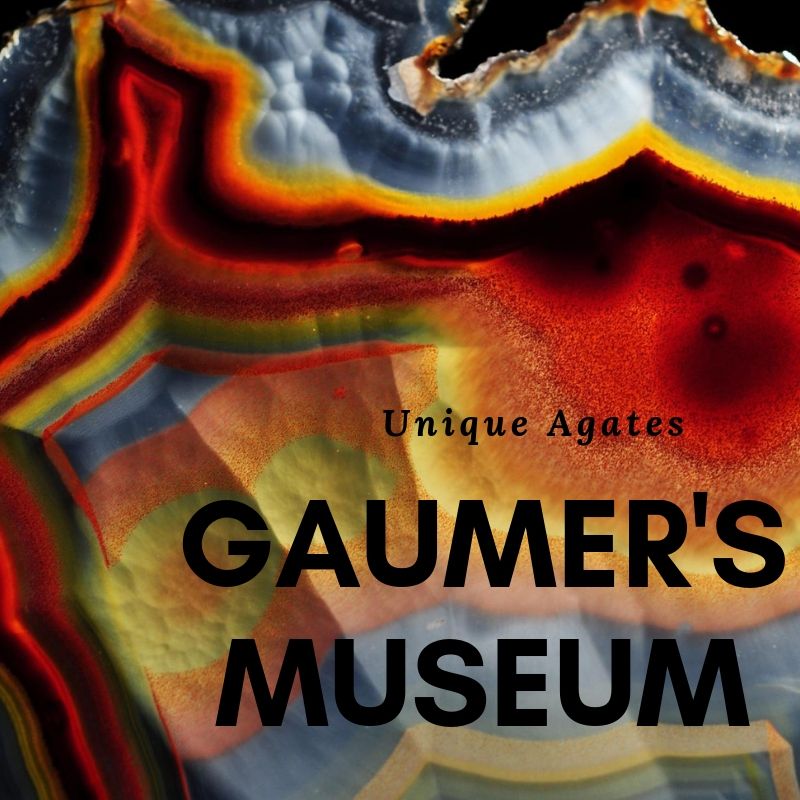 Gaumer's Museum
Featuring rare Hart Mountain Jaspers, and other Jasper and Agate Specimens for Collectors.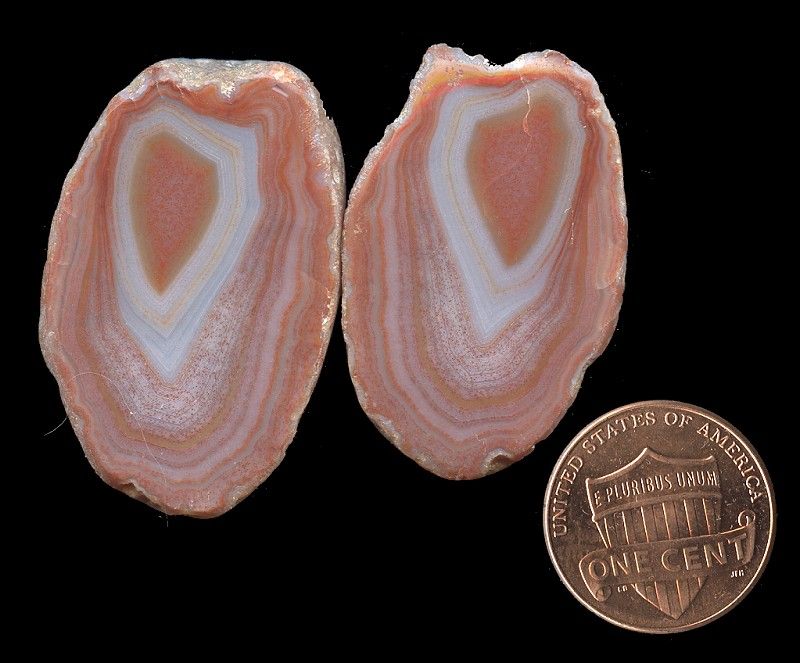 Dwarves Earth Treasures
Offering a selection Agates from Mexico and Arizona, & other Fine Agate Specimens. Highly collectable small and mini agates!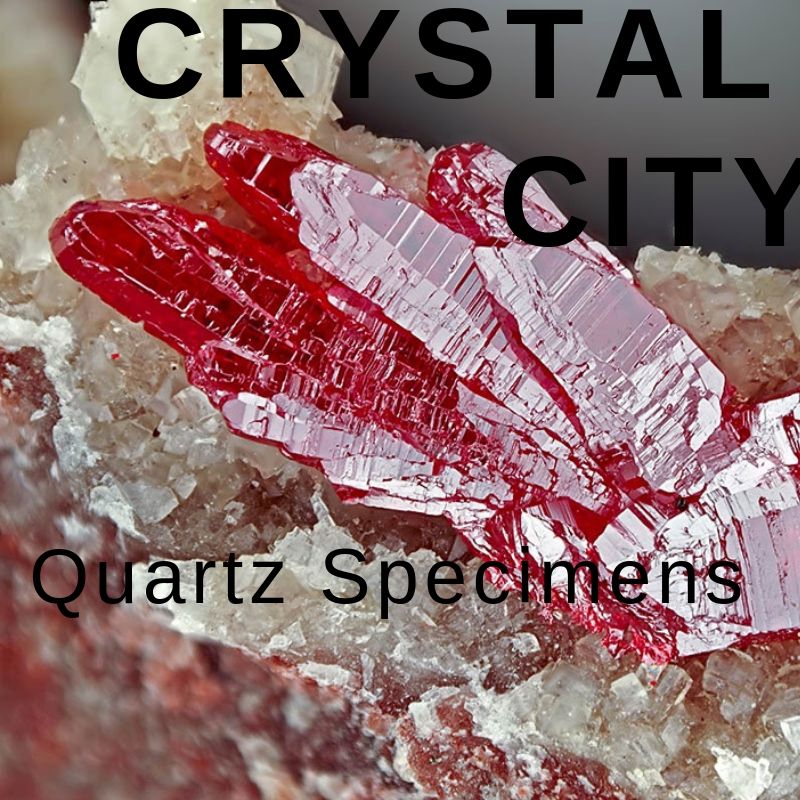 Crystal City
Don & Jeff Barrow offer a variety of Quartz Points, Clusters and Unique Formations from mines in the US.
SuperAgates.com
Dryhead Agates, Laguna Agates & More!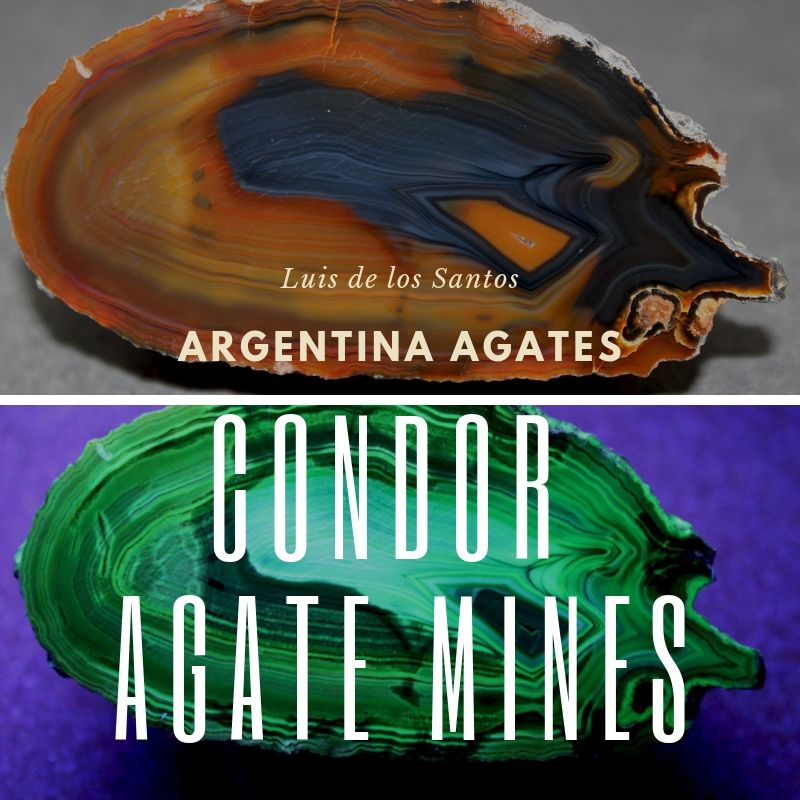 Condor Agate Mines
Louis brought Condor Agates to the US in the early 1990's. Luis brings his sought after selection of Condor and other fluorescent agates from San Rafael and other regions of Argentina to Austin, Texas!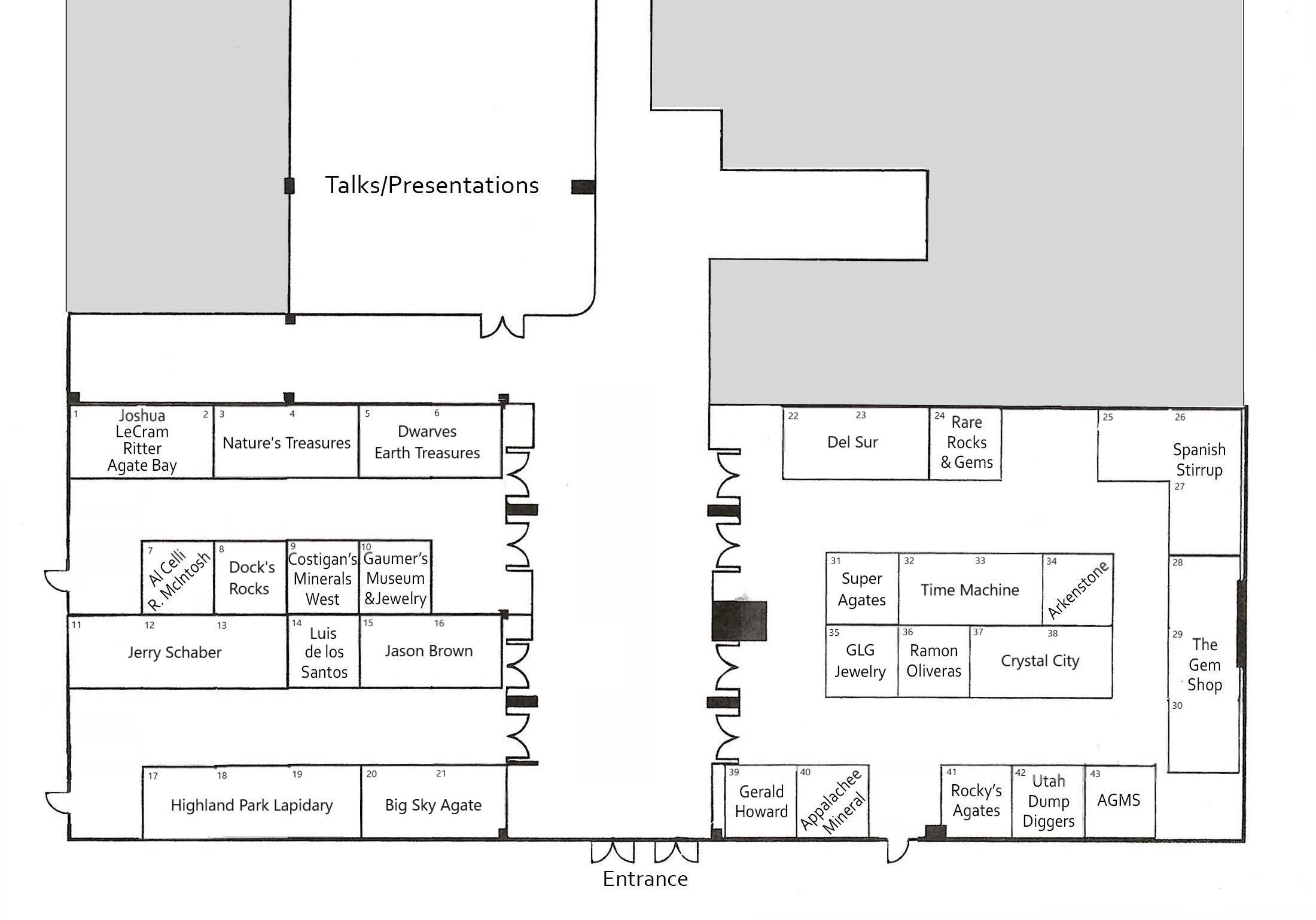 Agates of the World Exhibits
Nature's Treasures Texas is proud to host an extensive number of premier Agate Collections from around the world. These prized agates will be on exhibit during the 4 Days of the International Agate Expo. Exhibit Displays on loan by our friends at the Austin Gem & Mineral Society.
Brad Cross – The Hooded Owl (Apache agate from Chihuahua, Mexico)
Dietrich Meyer -- German Agates featured in his book Exquisite Agates
Alan Meltzer -- Gem Fossil Bone with agate fortifications
Rob Burns — Australian agate
Hannes Holzmann—Chinese Fighting Blood agate and other Chines agate
Lori Lytle Coleman—New Mexico Thunder-eggs
Jason Brown—Moctezuma agate
Ira Andrew Bradford—River Crossing Condor agate
Luis de los Santos—Argentine agate
Al Celli—Kentucky agate
Jerry Howard—Petrified wood with agate
Larisa Shanaeva—Russian agate
David Juelf—Union Road agate
Bill Gaumer—Hart Mountain jasper, pseudomorphs from Hart Mountain and agate
Mark Boche—Laguna Agate
John D. Marshall—Lake Superior Agate
Brian Costigan—Lake Superior Agate
John Rowland—Assorted Agates
Denise M. Harrison—Award Winning Agate Cabochons
Jerry Foster--Aibates agate
Joshua LeCram Ritter--Malawi Agate and Moctezuma Agate
Uwe Reier--High End Agate Specimens, including Coyomito
Darwin R (Matt) Dillon--Texas Agates
Mark Boche--Laguna Agate

Austin Hotels
Please note that there are a limited number of rooms available with discounted rates for the Expo.
Double Tree by Hilton- Austin Northwest Arboretum
8901 Business Park Drive ( 512) 343-0888 DoubleTree.com
Shuttle Service Available Distance from Norris: 2.7 miles
Use Corporate code #00026635 J 8 for discount
Hyatt Place Austin North-Central
7522 North I-35 (512) 323-2121 www.hyattplace.com
Shuttle Service Available
Distance from Norris: 3 miles Use Corporate code NRCN for I 0% discount
TownePlace Suites
10024 N Capital of Texas Hwy (512) 231-9360 www.towneplacesuites.marriott.com
Shuttle Service Available Distance from Norris: 3 miles
Use Corporate code NR5 for 10% discount
Staybridge Suites
10201 Stonelake Blvd (512) 349-0888 www.staybridge.com Distance from Norris: 3.5 miles
Hyatt Place Austin/Arboretum
3612 Tudor Blvd. (512) 231-8491 austinarboretum.place.hyatt.com Distance from Norris: 3. I miles
Fairfield Inn & Suites
11201 North Mopac Expressway
(512) 527-0734 www.fairfieldinn.com
Shuttle Service Available
Distance from Norris: 3 miles Use Corporate code NR5 for 15% discount
Hyatt House
10001 N. Capital of Texas Hwy (512) 342-8080 www.hyatthouseaustin.com
Shuttle Service Available Distance from Norris: 3.3 miles
Springhill Suites by Austin Marriott- Northwest Austin/Domain
I 0936 Stonelake Blvd. 512.349.0444 www.marriott.com
Distance from Norris: 4.3 miles Discounted Rates Available