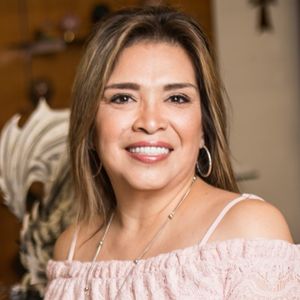 Alice Rodriguez
Psychic Medium Curandera
Alice is a Texan girl born and raised with over 10 years of experience sharing her psychic gifts. She is a down-to-earth, hilarious, professional Psychic Medium and Curandera (Healer). Her psychic gifts allow her to provide quality Mediumship, restorative healing, spiritual guidance, and Curanderismo services. Alice wants to offer you a spiritual awakening.
As a Psychic Medium, Alice receives messages from spirit guides and deceased loved ones. As a Spiritual Advisor, Alice will offer insight into your own talents and strengths that will allow you to maximize your greatest potential. Alice will help you connect with your spiritual guidance and true inner self so that you can heal your life, your grief, your relationships, your career, your financial issues, your body, and even your soul.
If you wonder how to create more of what you want in life, Alice can help. Enjoy real happiness, inner peace, profound self-love, Divine prosperity, and wellness in your body, mind, emotions, and spirit!
"I am simply the messenger to help you See with your Mind, Hear with your Heart & Feel with your Soul. This is my life's work." ~ Alice
Alice Rodriguez: Psychic Medium & Curandera. Available: M-F, 10:30a-6:30p; Sa, 11a-2:30p. Call: 512-577-7310. Email: serenityinsight@gmail.com. Follow: Website, Facebook, Twitter, Instagram. Nature's Treasures Special Rate: $2.00 Per Minute