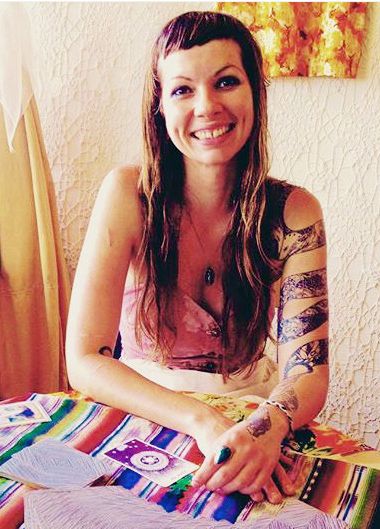 Anaya Swan
I am a priestess, artist, and healer offering tarot readings at Nature's Treasures. I am also a musician, a Reiki master, and a magical seamstress.
Psychic work, healing, and counseling are a part of my daily life, and it is part of my service to share these gifts and tools with others. Transmute, transform, evolve.
With deepest gratitude for my many teachers, I thank the city of New Orleans; the flowers and creeks of the central Texas hill country; Mambo Casey Leigh for sharing her deep knowledge of the tarot with me; and Laura Mattingly and Dr. Geryll Robinson for initiating me into their respective Reiki lineages.
I believe tarot readings are an excellent way to orient ourselves- in an empowered way- at the center of our own lives. By noticing the energies with which we are presently surrounded and examining the architecture of the various crossroads we find ourselves in, we can peer into- and even through- the doors. With the guidance and information we receive, we can make choices that best serve our own liberation and healing. This, in turn, deepens our service to the greatest good of all beings.