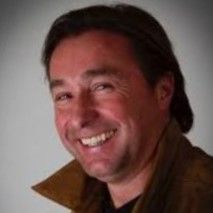 Walter Ernst
Psychic Medium & Hypnotherapist
Walter Ernst began his journey as a Psychic, Medium, Channeler and Spiritual Teacher after his life changed course when he survived an accident off his horse and suffered a traumatic brain injury. After refusing to seek any further treatment for his brain injury, he decided to not let it have a negative effect on his life but to turn it into a learning experience.
With meditation, visualization and a gift to connect to spirit, Walter was able to heal himself into a place better than he was prior to the accident - but also learned along the way how powerful our minds really are when it comes to healing and connection. He was guided on a path of learning and teaching where he went back to school and became a Clinically Certified Hypnotherapist while at the same time working on his gift which soon took on a life of its own becoming an international psychic/medium throughout USA and Canada.
With his wife, they created an online learning site focusing on helping people personally develop their own spirituality and their connection by learning to heal from within first. Walter teaches everything from connection to consciousness to life between lives.
Walter Ernst: Internationally known Psychic, Medium, Channeler, and Spiritual Teacher. Available: 10a-8p. Call: 406-334-0646
Walter is back at our Retail Store!! Check our Monthly Practitioner Schedule for more information.