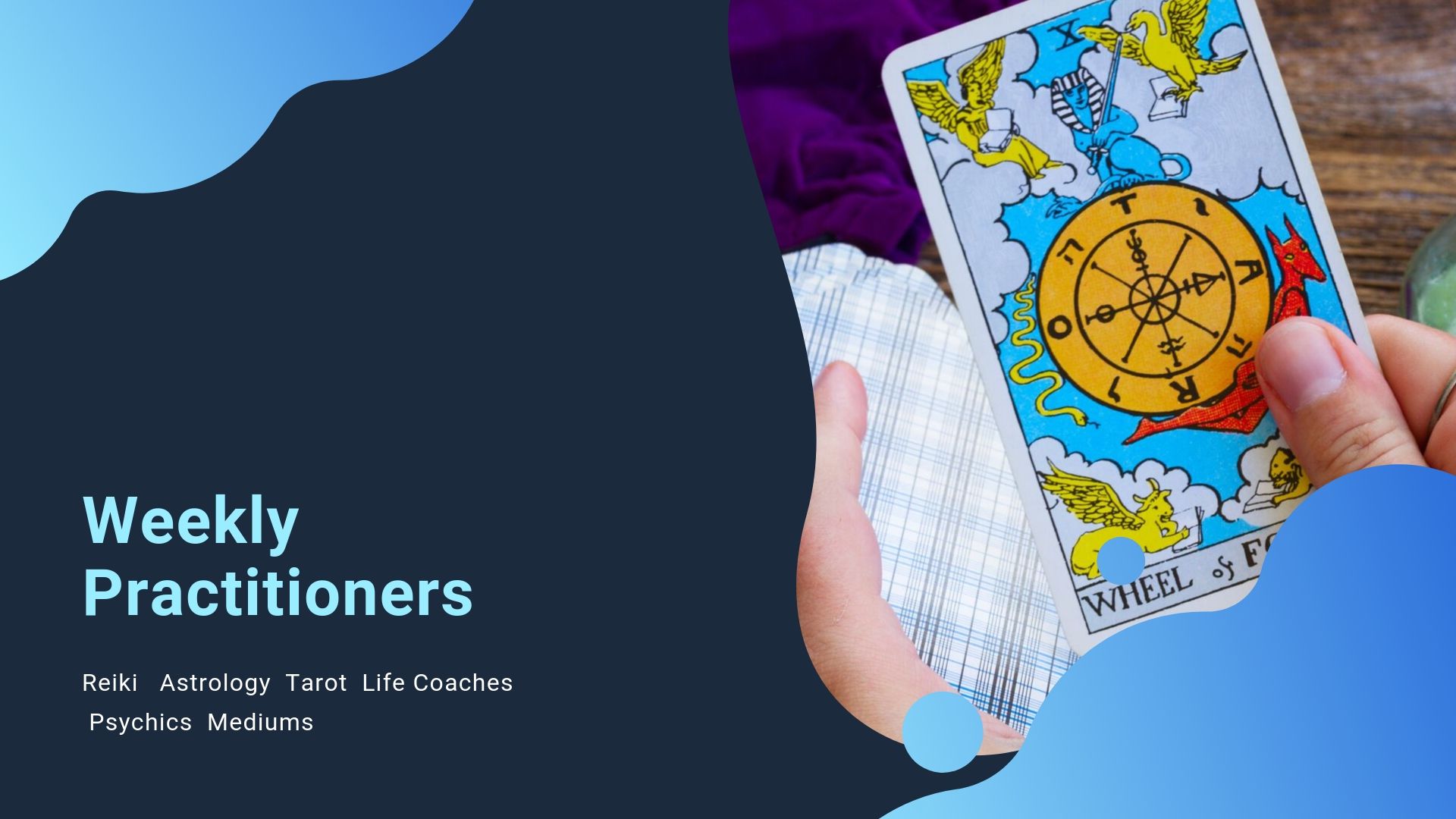 A full range of gifted Psychics, Energy Workers, Reiki Practitioners, Astrologers (and more) are proudly offered every day! Walk-ins welcome! Come by for a personal, one-on-one session any day of the week. We offer one practitioner Monday through Friday, and two practitioners on Saturday and Sunday!
Our practitioners are available 11:00 a.m. - 6:00 p.m. daily.
Check back here every Sunday for the upcoming week's schedule of our Daily Practitioners!