Robert's Memorial Fundraiser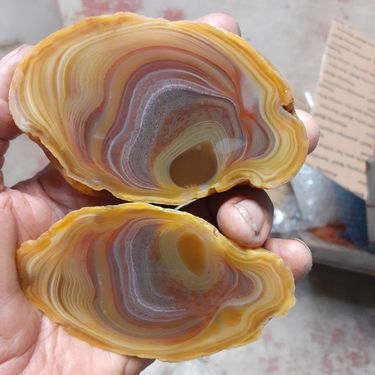 Robert Cooper (May 11,-June 14, 2022) did many things with his life before joining the Nature's Treasures family. In addition to being husband, father, and grandfather, Robert was also a landscaper, professional golfer, Corvette aficionado, and animal lover. He began working as the Nature's Treasures Lapidary Specialist and Buyer in 2012 with a focus on cutting and polishing agates for the store to sell to collectors. One of the world's top 10 agate polishers, Robert has passed on much of his skills and knowledge to the Rock Depot Assistant Manager, Justin Broussard.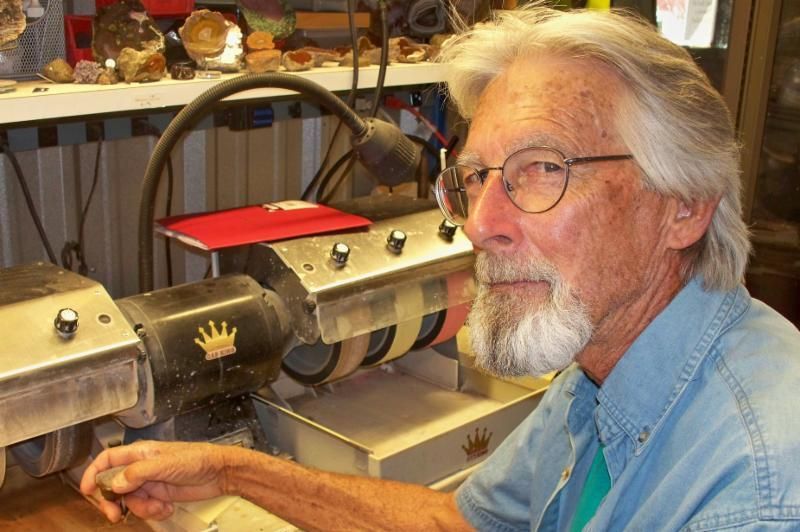 Because of Robert's passion for and connections in the agate community, Nature's Treasures hosted the International Exposition of Agates in June 2019. This internationally attended event historically only happened once every 4 years and changed location each time, but to try and build awareness and interest in agates, Robert convinced the committee to attempt having it every 3 years instead. With Robert at the helm, Nature's Treasures brought together agate experts, enthusiasts, vendors and miners from every major continent.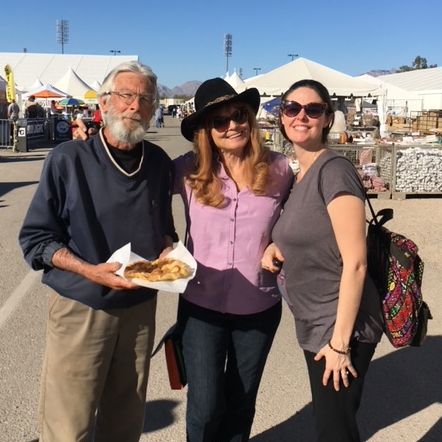 With each passing day we realized that there was still so much to learn from Robert, but he was confident we could carry on his legacy. Thank you to all those in the agate community who have reached out with your condolences for Robert's family. We will continue to pass them along and keep you updated on the memorial service to be held here at Nature's Treasures once Robert's final wishes are honored (likely be in August 2022). In the meantime, to honor Robert and to help minimize loss of life due to cancer, Nature's Treasures will be raising funds for The American Cancer Society. In addition to donating 20% of proceeds from Robert's birthday on May 11th and Nature's Treasures' birthday on August 8th, we will accepting private donations below.
Robert studied Landscape Architecture at Iowa State University, and worked in landscaping until 1988. When Robert's wife bought Dyer's Jewelry Supply and Lapidary, Robert taught himself the art and science of lapidary and agates so that he could help her run the business. Robert first worked with Nature's Treasures at their former Kramer/Braker location by assisting customers, working in our rock yard, and filling custom lapidary requests. Now, as the Rock Depot's Lapidary Specialist, Robert has launched Austin Agates, an online venue for agate enthusiasts from all over the world to collect spectacular pieces that he has hand-picked, cut, and polished. Many do not know, but Robert also played golf professionally from 1988 to 2003!
"It is with great sadness and a heavy heart we had to say goodbye to one of our Nature's Treasures family members this month. From our early beginnings Robert and I worked side by side to grow and make my dream and ideas for Nature's Treasures grow. He was an intricate part of our Rock Depot growth and traveled with us on many rock buying excursions. He was instrumental in establishing and growing our Agate presence in the world and I know he will be greatly missed by all. Please review our memorial info below to see how we are continuing to honor his love for agates and our love for him.
With Robert's passing I found myself reflecting on our own personal life cycle. There is a beginning with birth and an end with death but it's the in-between we are responsible for. We are given tools to help maneuver through life with, but the manuals carrying this valuable information seem to be few and far between. It seems we tend to think that the ways to succeed in life have to be harder than they are and forget during tough times that we are the ones really holding the keys and the answers. No one knows exactly how long their life cycle is but through the use of tools such as manifestation and having nature in your life we can better realize our own personal power while riding that life cycle." - Karen