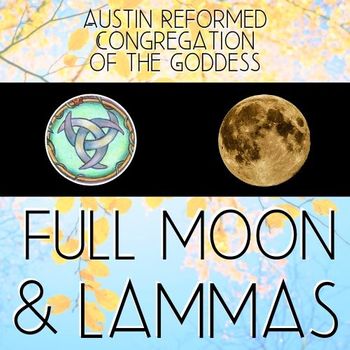 Austin Reformed Congregation of the Goddess - August Full Moon & Lammas Celebration
August 2, 2020 7pm - August 2, 2020 9pm
Celebrate the August Full Moon with a ritual hosted by Austin Goddesses! Austin's Full Moon is known as the Sturgeon Moon but also referred to as the Red Moon, Green Corn Moon, and Grain Moon - a phase dedicated to self-care and self-love.
This meeting, we will also be celebrating Lammas!
A group of self-identified women, Austin Reformed Congregation of the Goddess (ARCG) gathers for community, rituals, magic, and multiple spiritual traditions to honor Divine Feminine energy. This sisterhood is an eclectic mix of females who describe themselves as independent, courageous, and powerful.
Our events are designed for women over 18. A donation of $10 would help with the cost of the rented space and supplies.
All events are designed for fun, learning, and community! Visit Austin RCG on Facebook for more information!