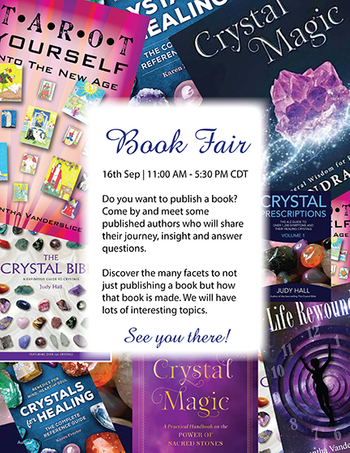 Book Fair
September 16, 2023 11am
Vendors, Authors, Book Signings - Click to Meet our Authors!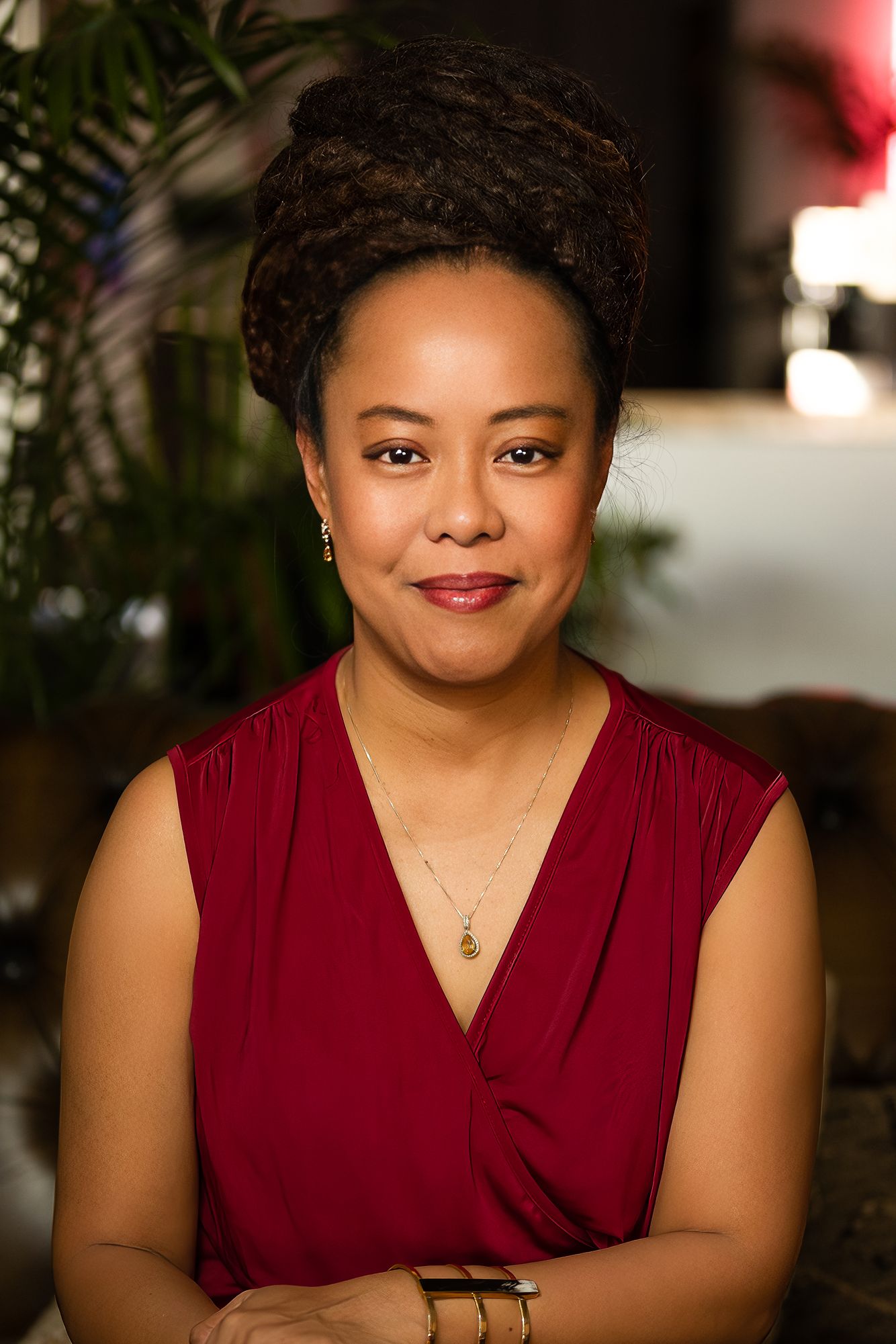 Anne Marie Pizarro
You're seeking the reason for your suffering and confusion. You've landed here because your higher self is ready to hear the truth.
Anne Marie Pizarro is the founder and CEO of Body Energy Connection LLC, a holistic practice, dedicated to teaching people how to access their intuition, connect to the Akashic Records, and evolve in their soul's journey from spiritual amnesia to sacred service.
Anne has been performing Akashic Record readings for over 16 years. She has taught hundreds of students how to access their higher selves and discover their life purpose by receiving vital messages from the Record Keepers.
From her extensive background in nursing to her journey through spiritual entrepreneurship, Anne brings a lifetime of truth-seeking and fine-tuning her intuition to her wildly powerful and popular practice as an Akashic Records Reader, renowned educator, and author.
She offers1:1 sessions, VIP packages and coaching through her unique program, Architect Your Dream Life. Anne is a renowned author, teacher and also facilitator for metaphysical studies.
Anne has written her most transformative book yet as the humbled receiver of these refreshing, timely, and powerful messages from the Akashic Record Keepers.
Discover Your Soul Council is a channeled text for sensitive people ready to awaken their intuitive and psychic abilities and connect with their Spirit Guides. Let your soul be calmed, comforted, and enlightened by the messages in this book. You are ready to receive, and your Spirit Guide awaits you!
She can be reached at bodyenergyconnection.com.
You can also follow bodyenergyconnection on Facebook, Instagram, Youtube, TikTok and Pinterest.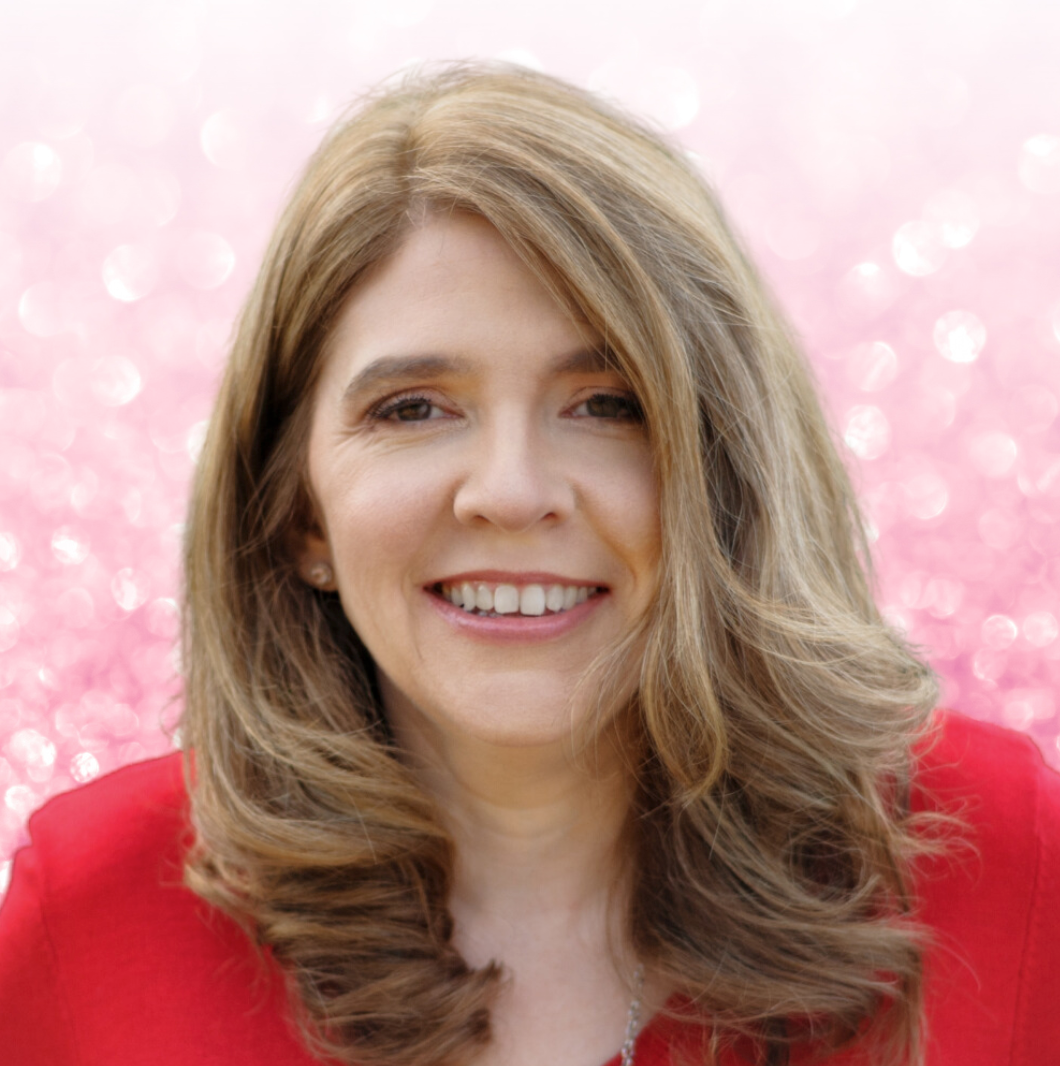 Pam Barosh
Wisdom to Words: Unleashing Your Writer's Voice to Fulfill Your Purpose - a journey to understand more about who you are as a writer, learn to trust your inner compass and higher wisdom, and know the bigger message that you bring to the world.
Here is an outline:
· Channeling Your Sacred Writer's Voice – you are the conduit for divine inspiration, who are you at the soul level, what message connects to your heart space
· Connecting with Inner Wisdom to Receive – amplify your awareness of your divinity, attune to a higher consciousness, tap into mindfulness techniques, and listen to and trust the universe and your higher self
· Divine Purpose and Cosmic Alignment Through Writing – fulfill your mission by aligning with your higher purpose, meditative journeys, spiritual practices for writing
· Transcending Spiritual Blocks to Create – remove and release obstacles and challenges to become a powerful writer/author, transforming limitations and embracing spiritual practices to write
· Radiating Healing Messages to Impact Big Audiences – allow your messages to grow into many avenues of communication such as books, blogs, online content, e-books, courses, card decks, and journals, growing this sacred gift to bring changes to the world
Pam Barosh, the author of Shine From Your Soul is a medium, spiritual coach, energy healer, meditation guide, and a certified hypnotherapist with a master's in psychology. Known as "the messenger of love," she channels spirit communication and believes everyone has the power to heal with love energy. Her mission is to help others to find their light within and to allow their souls to shine. Her book is a healing journey through releasing past energy, creating new pathways for abundance, and loving who you are, a beautiful soul.
After a near death experience, she began to communicate to angels and channeled higher beings who delivered words of wisdom and taught about love, acceptance, and believing in the miracles of healing. She helps clients across the world connect with their loved ones in the spirit world, tap into their innate healing power, and create powerful manifestations for a purposeful life.
Pam guides women to find their own self-empowerment and transform their lives by following their life purpose, igniting their spiritual gifts, and creating abundant businesses. She works with clients individually and through group programs, workshops, and retreats to inspire them to write and publish powerful self-help, wellness, and spiritual books, connect to their true selves, create businesses with positive vibes, amplify their online brand, and step into their influencer blueprint to change the world.
At this book fair, Pam will be speaking about Wisdom to Words: Unleashing Your Writer's Voice to Fulfill Your Purpose where she will lead you on a journey to understand more about who you are as a writer, learn to trust your inner compass and higher wisdom, and know the bigger message that you bring to the world.
Pam lives in Austin, Texas, enjoys leading inspirational workshops and spiritual retreats, offers writing and spiritual courses, business mediumship readings, and can be found online at www.pambarosh.com.
Love is the energy of your soul. Let it be the energy of your life. Pam Barosh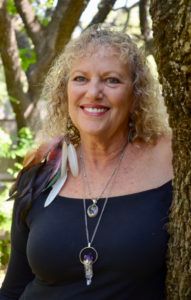 Samantha will speak about her writer's journey. How she came to be an author and how to keep the energy going. Writing is not linear, or at least it didn't turn out that way. My example is when writing my fiction book, I began with what I thought was Chapter 1 and then got stuck for a long time after Chapter 2. Eventually I picked it back up and realized the most important aspect of the novel... empathy for the protagonist. By switching chapters one and two I was able to get the flow going and finish the book.
Samantha Vanderslice was introduced to Tarot in 1967 and began an in-depth training in the study of Tarot, Kabbalah and Astrology at the College of Marin, in Northern California. Since then, she has taught and read Tarot internationally and coast to coast throughout the U.S.
Samantha received her Doctorate from the University of Metaphysical Sciences and her Reverend ordination from the Universal Church of Metaphysics. She is the author of the book, Tarot Yourself into the New Age, written to empower you with knowledge and experience for the integration of Universal wisdom encoded within Tarot. It's a How-To book for the evolution of human consciousness. She also published a new fiction work entitled Life Rewound.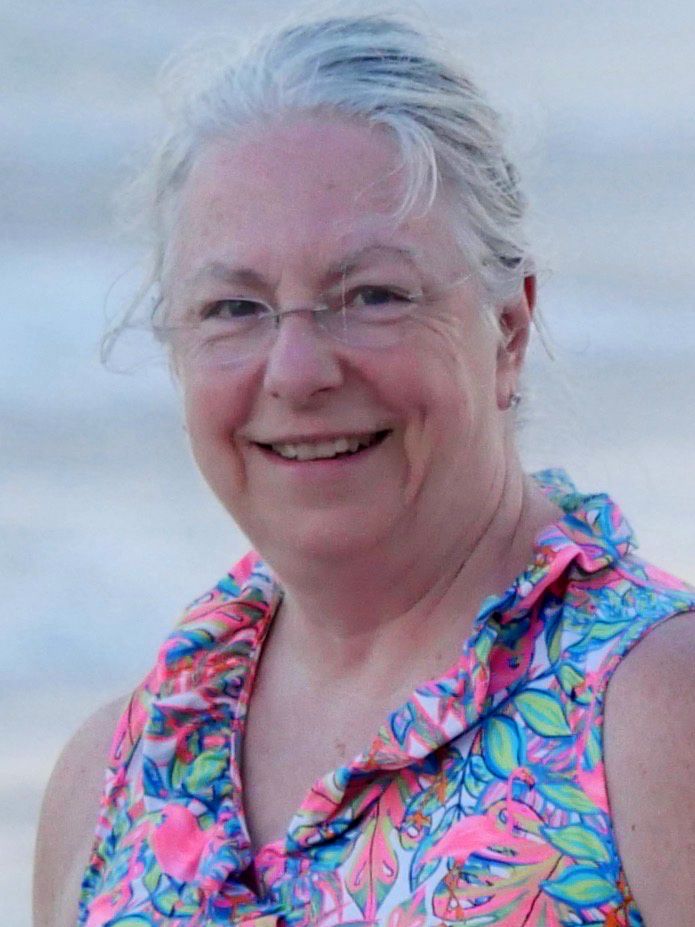 Sue Whittaker
"How to Get Where You Want to Get: Beyond Time and Perception"
In our one-hour journey together, we delve deep into the realms of consciousness, time, and perception. Contrary to common belief, reaching our goals is not about traversing time, but about immersing ourselves in it. Einstein once claimed time as a mere illusion, and today, we'll uncover why. Drawing from wisdom sources like Jeff Olsen, we'll explore the concept that our life's journey is less about destinations and more about states of being.
Influential works such as the "7 Habits of Highly Effective People" and "Feeling Good, The New Mood Therapy" give us tools to realign our perceptions and actions. Carl Jung introduced us to the Collective Consciousness, suggesting that we're all pieces of an intricate jigsaw puzzle, playing our roles in a much larger universe.
As we navigate higher dimensions of existence, understanding and elevating our vibrations become pivotal. Are you curious about the significance of the 144K frequency for ascension? Or why in certain dimensions telepathy is universal, but only in the 5th do beings understand universal goodness?
Be wary of your perceptions, for as we'll discuss, our perceived rewards can become our chains. Delving into topics like Dental Decoding and the criticality of blocking EMFs, we'll learn that clearing trauma paves the way for invaluable insights.
Why spend endless hours and resources reading numerous books when you can access the transformative power of crystal therapy? Endorsed by thought leaders like Gregg Braden, Bruce Lipton, and Raymon Grace, these crystals provide an avenue for healing, vibrating at the right frequencies, and aligning with the universe in unprecedented ways.
Join us to challenge your perceptions, elevate your vibrations, and truly understand how to get where you want to get.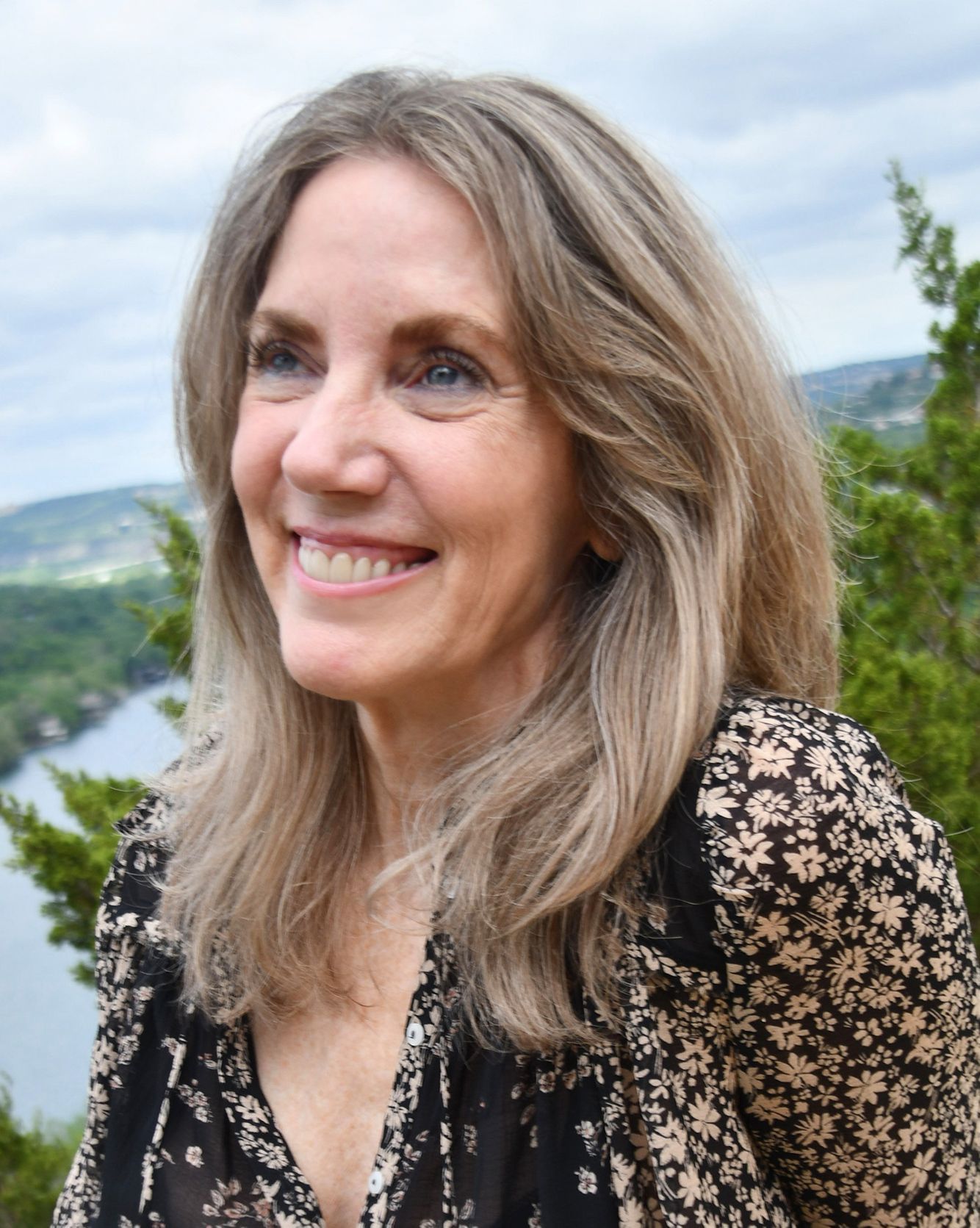 Michele will speak on her journey with self-publishing.
With over three decades spent coaching and guiding thousands from across the globe in personal development, spiritual growth, and inner transformation, Michele truly embodies her role as an international speaker, author, mental fitness coach, breathwork facilitator, and meditation guide. She's your ultimate secret weapon against stressors like anxiety or depression; offering expert strategies for conquering mental exhaustion through meditation, mindfulness, and breathwork training methods. Originally from Chicago, Michele has lived in Texas, Florida, Arizona and Valencia, Spain.
Cindy Hallett
My book is titled Becoming The Entity Doctor.
A leading expert in the unseen world, Cindy Hallett, The Entity Doctor™, specializes in clearings uninvited entities and spirits. A Reverend, Reiki Master, Energy Healer, and Spiritual Coach, Cindy is here to guide you to a happier and healthier lifestyle. See what lurks inside you, your family, or your home.
Raising Your Vibration by Cindy Hallett. See what it means to grow closer to Spirit and learn to connect with your guides and angels. Open yourself to listening to Spirit; they have much to tell you.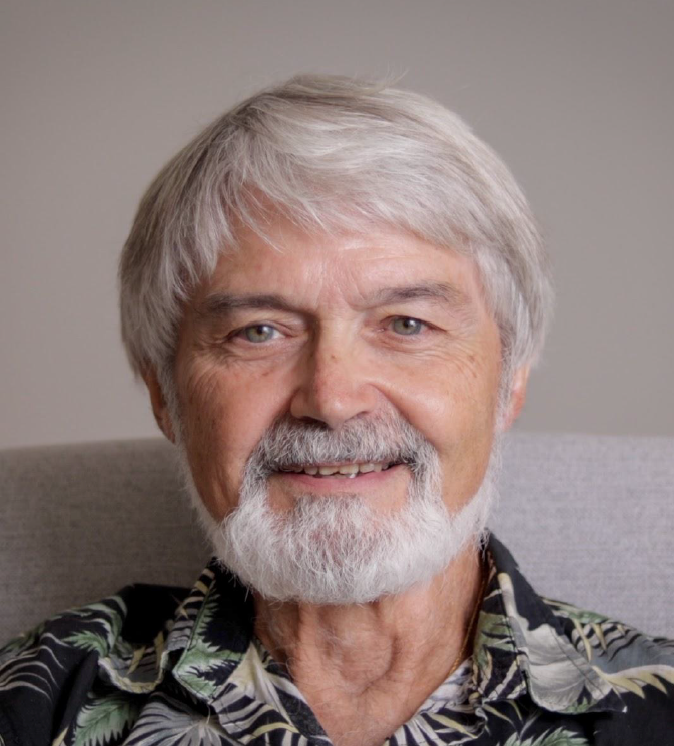 John Burgess
John is a visionary artist, author, Lightworker and gifted Healer.
Reiki Master, Axiatonal Meridian Balancing, Focusing, Personal Spiritual Coaching, and recently an author of A Gift of Love, Transformational Messages About Life, From Archangel Michael.
He has over 30 years experience integrating various modalities to support others to experience greater healing, and expansion of heart and inner well being. Some have called his work, Intuitive Energetic Alchemy.
" My purpose, or mission in life, is to inspire others to empower and express their own inner gifts of creativity, self love and fearless expression of life purpose."