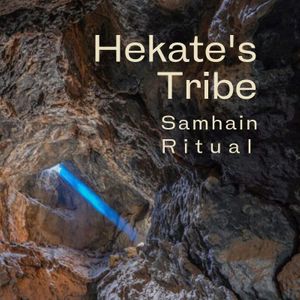 Hekate's Tribe: Into Hekate's Cave
November 1, 2019 6:30pm - November 1, 2019 8:30pm
Hekate's Tribe invites you to follow Hekate deep down into Her Cave. Hekate and Hermes will guide us into the cave where we will release our fears, our baggage, whatever impedes us. Once released, we will call to our Ancestors and if they are willing, Hekate and Hermes will open the gate to meet your beloved dead.
Let's walk between worlds.
Join in for the first open ritual offered to the public in Austin, Texas by Hekate's Tribe. Led by Bendis and LillyLuna with 47 years of experience between them of devotion to Hekate. All details and registration information can be found at Hekate's Tribe's website. Space is limited, so register early! While at our website, please browse the other pages. We are open for new members.
Feel free to come robed or in a cloak. Arrive early to browse the healing crystals and more inside Nature's Treasures and to save your seat - seating is limited, but you are welcome to sit on the floor.
Hekate's Tribe is a a group of witches that work their magic for the good of all. All are welcome.
** Doors will open at 6:30 P.M. and will be locked at 7:00 P.M. **