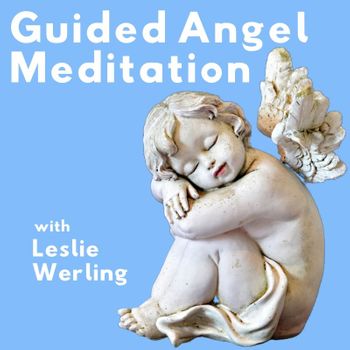 November Guided Angel Meditation Group with Leslie Werling
November 13, 2020 7:15pm - November 13, 2020 9:30pm
Leslie Werling hosts The Guided Angel Meditation Group (GAM Group) - a guided meditation experience designed for individuals who are open to exploring a connection with their angels, loved ones who have passed on, or other spiritual guides who may want to step forward. If you want to learn how to strengthen your connection to the angelic realm, increase your awareness of Divine guidance, balance and restore your energy sources, or find healing in a nurturing atmosphere, then this guided meditation group is for you!
Please anticipate an open forum that allows participants to gain full benefit from the meditation - many people will share their experiences. Everyone in attendance receives energy healing. Everyone receives guidance.
Please take time to explore the website, viewing the weekly guidance posted below and get to know Psychic Medium Leslie Werling.
More information on Leslie's website!
About the facilitator: Leslie Werling has the gift of clairaudience, claircognizance, clairsentience, and clairvoyance. Through these clair-sense gifts, Leslie can communicate with Angels which allows her to help people live healthy and joyful lives. If you have gifts that scare you or desire to learn how to utilize your talents, Leslie understands and will use her personal experience and Angelic guidance to help you gain control of your life.