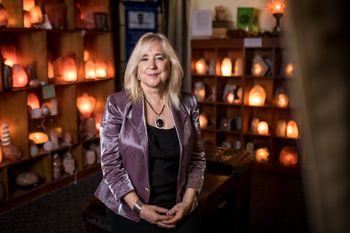 Power Up Your Intuition!
September 25, 2022 2pm
September 25th 2:00-4:00pm
This is a fun interactive class. Intuition is a natural state of awareness once we tap in and trust the signs, symbols and messages we innately receive.
First, we will do meditation to meet our Spirit Guides or Higher Beings to ask spiritual and everyday questions. Then we will pair up to practice our gifts with each other using three exercises for 3rd eye clairvoyance, clairsentience, and claircognizance. Get a feel for what claires are most prominent to navigate everyday life with.
We will wrap up the class with a Q & A
The benefits of using your intuition are many, several of which are:
+ Access your Spiritual Wisdom & Guides
+ Trust Your Instincts for Everyday Decisions
+ Get In Touch with Your Path/Purpose
Meet Tara
Tara has been a Teacher, Psychic, Numerologist, Medium Channel and Healing practitioner for over a decade. She has "known" from youth events that were going to take place before they happened, and honed her skills taking many courses including, Matrix Energetics, Psychic/Soul Development Awareness, Mediumship with Tony Stockwell, and Miracles Coaching.
She profoundly enjoys teaching interactive Psychic Development and Channeling classes to empower others' intuitive assets. Clients have said Tara's teaching's are fun and powerful.
Tara has been interviewed on radio talk shows, as well as had her own internet radio show called The Sixth Sense on BBS radio. She's written Numerology posts for www.jenningswire online magazine.
Reserve your spot! Call or text 512-203-6320
$36 per person