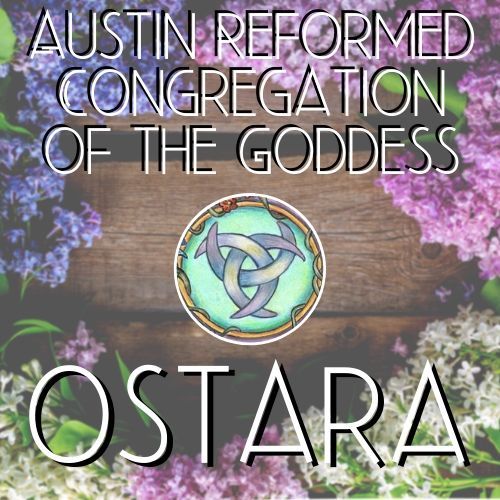 RESCHEDULED - Austin Reformed Congregation of The Goddess - Ostara/Spring Equinox
March 19, 2020 7pm - March 19, 2020 9pm
*UPDATE* This celebration has been rescheduled; date TBA.
Join us for a Ostara celebration!
Ostara is a festive celebration honoring Ostara: Goddess of Rebirth, Renewal, and Fertility. The Spring Equinox marks the day when the sun passes over the Earth's equator which causes the cold, dark nights into warmer, bright days that bring lush agriculture. Ostara is otherwise known as Eostra, which is where Easter derived. During Spring Equinox, night and day are the same lengths, which means regaining balance and equilibrium. This is a powerful time for clearing out the old and bringing in the new! Focus this time on manifesting abundance, celebrating with your fellow Divine Feminines, and creating thoughts and actions that nourish your mind, body, and soul!
The Austin Reformed Congregation of the Goddess (ARCG) is a group of self-identified women who gather for community, rituals, magic, and multiple spiritual traditions in order to honor Divine Feminine energy. This sisterhood is an eclectic mix of females who describe themselves as independent, courageous, and powerful.
ARCG events are designed for women over 18. A donation of $10 would help with the cost of the rented space and supplies. All events are designed for fun, learning, and community!