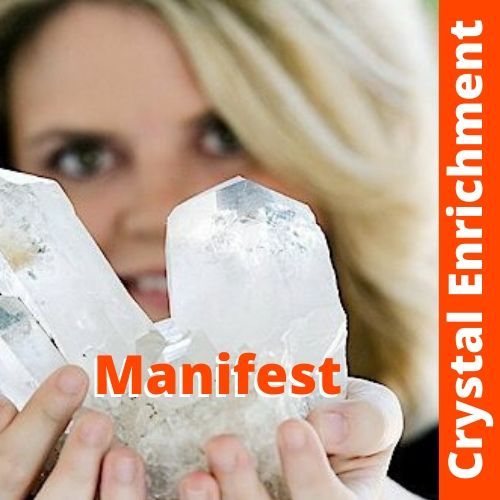 RESCHEDULED - The Crystal Enrichment Series: Manifest
March 26, 2020 7pm - March 26, 2020 9pm
*UPDATE* This class has been rescheduled for May 28th from 7 pm to 9 pm.
Maximize Your Manifestation Power With Crystals with Adrienne Goff
Are you ready to manifest like a rock star? The process of manifestation is about bringing your thoughts, visions, and desires from your inner world to your outer world to be experienced with your senses. Harness the power of crystals to magnetize big blessings into your life.
Topics Covered:
The top crystals for manifesting anything you desire!
Programming a Quartz Crystal: You will program a crystal to help manifest a wish, and it is yours to keep!
Manifestation Crystal Grid Meditation: Guided meditation around a powerful crystal grid to speed up the manifestation process.
Join us in Nature's Treasures' Studio
Early bird discount: $33 if paid by March 17
After March 17th: $40
Register Here: Adrienne Goff's Website!
Adrienne Goff is a healer who uses intuition, healing crystal Body Layouts, Reiki, Sound Therapy, Aromatherapy, and Universal energies in her healing sessions. Goff is also a teacher and author of two books: "Crystal Healing for the Whole Being" and "Becoming Crystal Clear" - a must-have for any aspiring healing crystal expert. Goff has been a speaker and healer at Earth-Keeper conferences, featured on major metaphysical websites, and interviewed by popular radio shows. Adrienne hopes to connect as many people as possible to crystals and gems in order for them to find healing, self, and spiritual advancement.