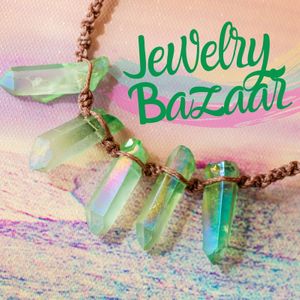 The 4th Annual Jewelry Bazaar
February 1, 2020 11am - February 1, 2020 6pm
Nature's Treasures Presents the 4th Annual Jewelry Bazaar
Featuring an auditorium FULL of Local Artisans & Jewelry Designers
Hourly Door Prizes beginning at 12 p.m.!
25% In-Store Coupons with Jewelry Bazaar Vendor purchase!
Come on by to your favorite healing crystal shop to not only purchase gorgeous, handmade jewelry items, but also to experience stone cut demonstrations and learn how the artists make such beautiful creations!
By popular demand, we bring you local jewelry artists. One Day Only!
Local Austin artisans attending:
Aloha Southwest Artistry
Follow Colors
Intuitive Creations LLC
Social Justice Jewelry