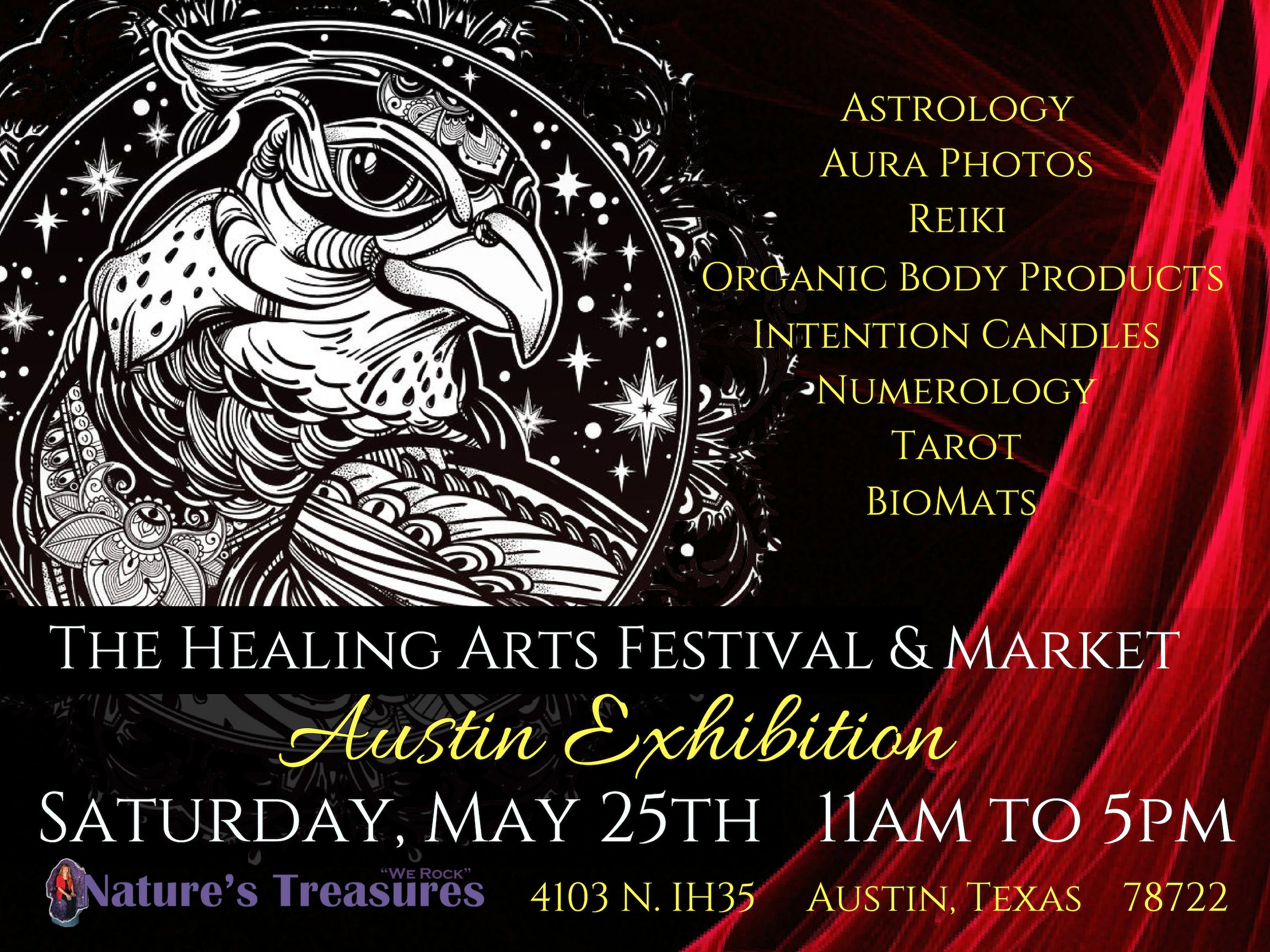 The Healing Arts Festival & Market - Austin Exhibition
May 25, 2019 11am - 5pm
The Healing Arts Festival & Market returns to Nature's Treasure in Austin for our yearly Exhibition Series!
Join us on May 25th from 11am to 5pm and discover our Healing Arts Specialists in Astrology, Numerology, Reiki, Tarot, Apothecary, Organic Body Products, BioMats, Aura Photography and More!
Free Admission and Parking!