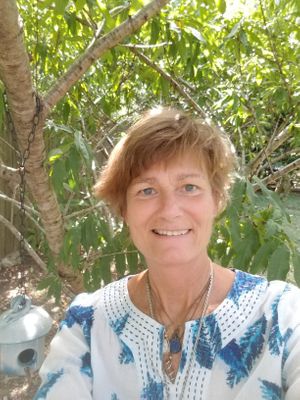 Mia Loweree
Certified Akashic Record Consultant & Universal Intuitive
Mia Loweree's passion & intention is to facilitate connecting people to their Masters, Teachers, Loved Ones, Guides, Multidimensional Spirit Realms, Angels, and what she recognizes as the Universal "Support System" available to assist all in discovering what they are seeking.
She feels honored and grateful to have recognized and claimed the various gifts & abilities that are within her to assist others. She has been shown through the Spirit of the Universe that we all have an innate intuition and connection to the "Support System". She loves assisting others in claiming their own spiritual gifts through this work.
"There is an abundance of healing energy available to us on many levels-- physically, energetically, emotionally, Spiritually, transcendentally ... I am honored to be a part of the Nature's Treasures family of select & trusted practitioners available to assist you."
~ with Divine Love, Mia Loweree
Mia Loweree: Akashic Record Consulstant & Universal Intuitive. Available: By Online Appointment.
Website: www.mialoweree.com