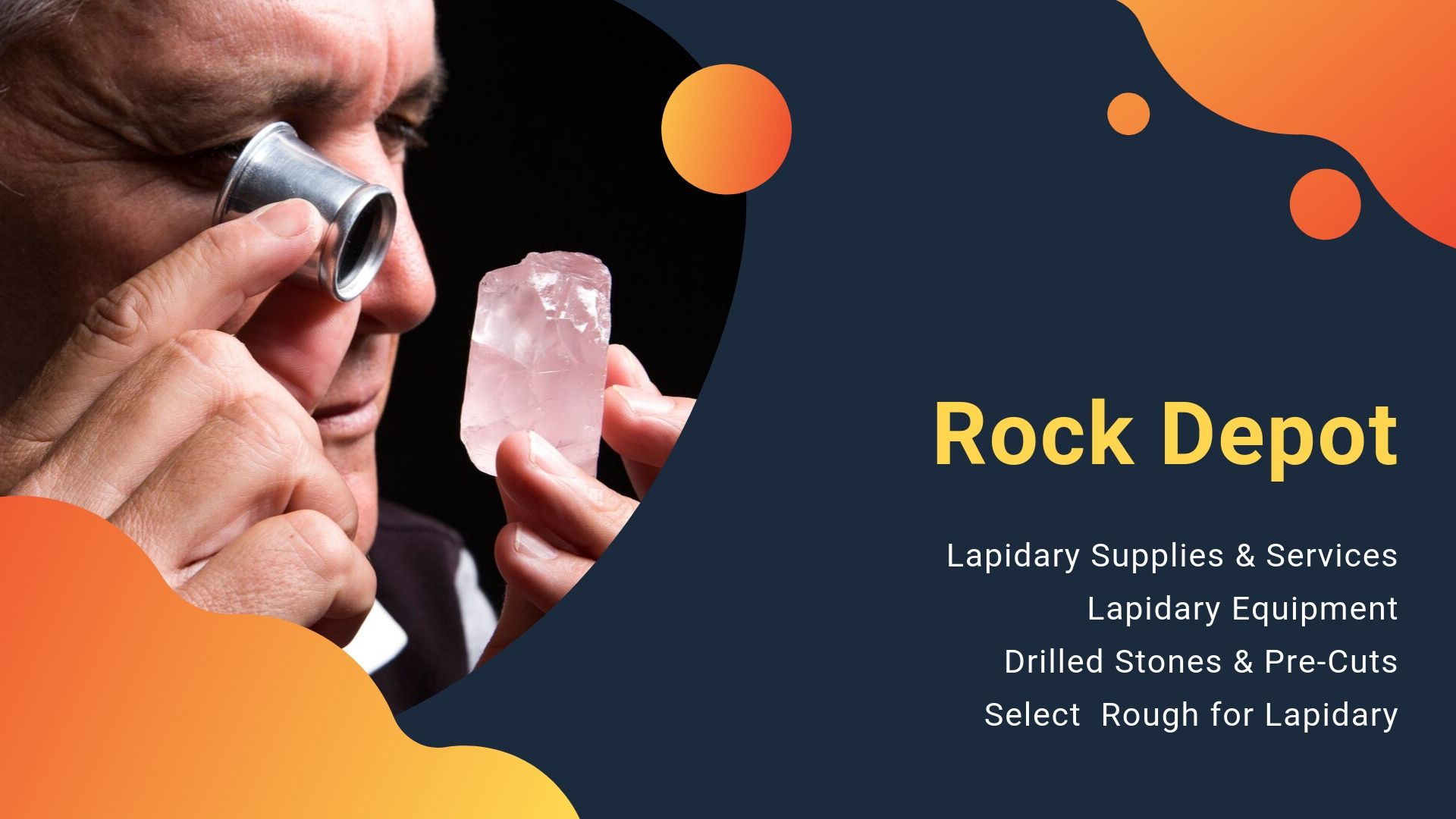 The Rock Depot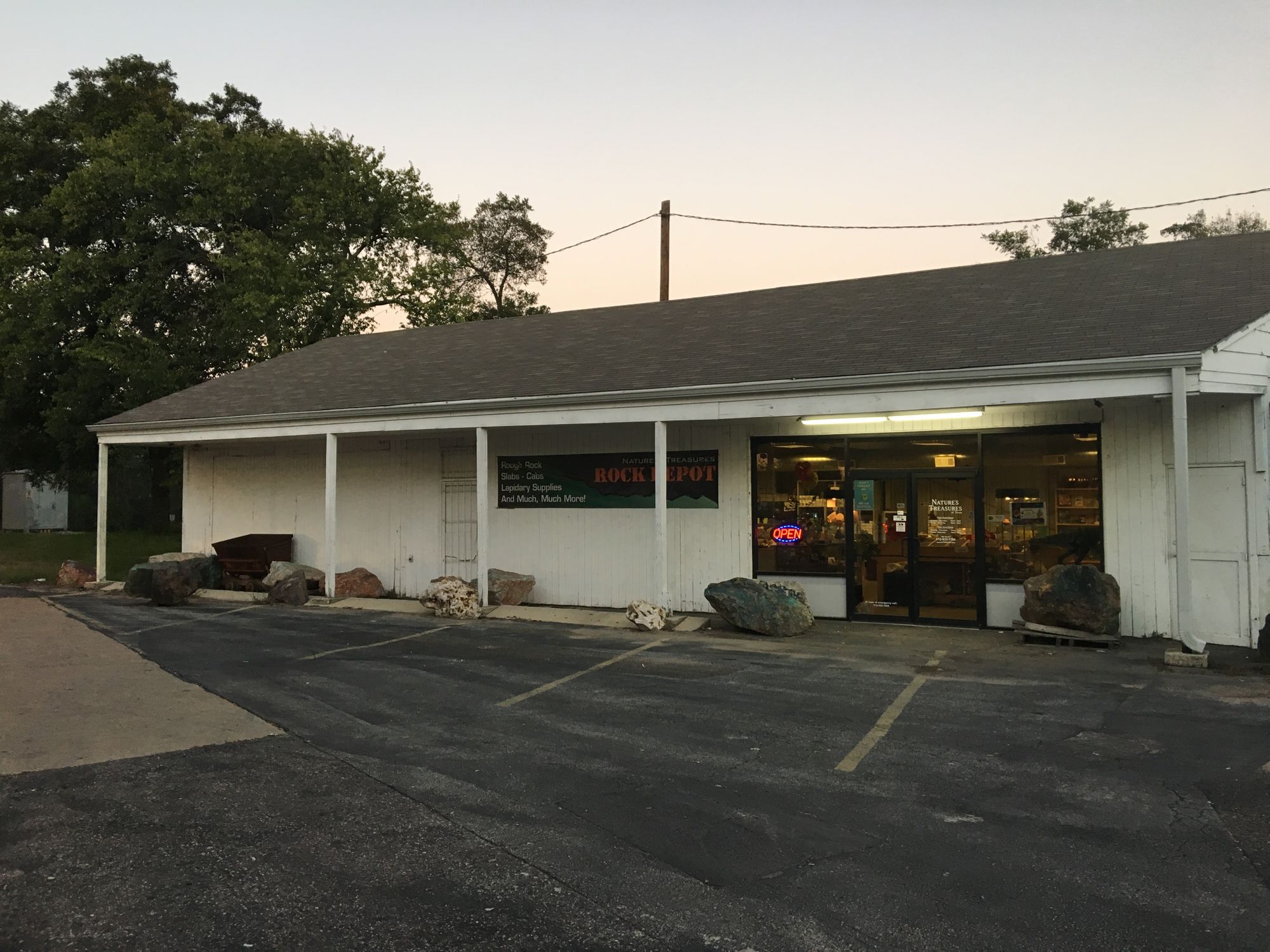 The "Rock Depot" is the lapidary and rough rock division of Nature's Treasures. We are in the white building located on the north end of the campus, near the railroad tracks. We offer lapidary services (cutting and polishing of rock), rough rock sales and finished product. We will help you choose rock for your garden, home. business or person.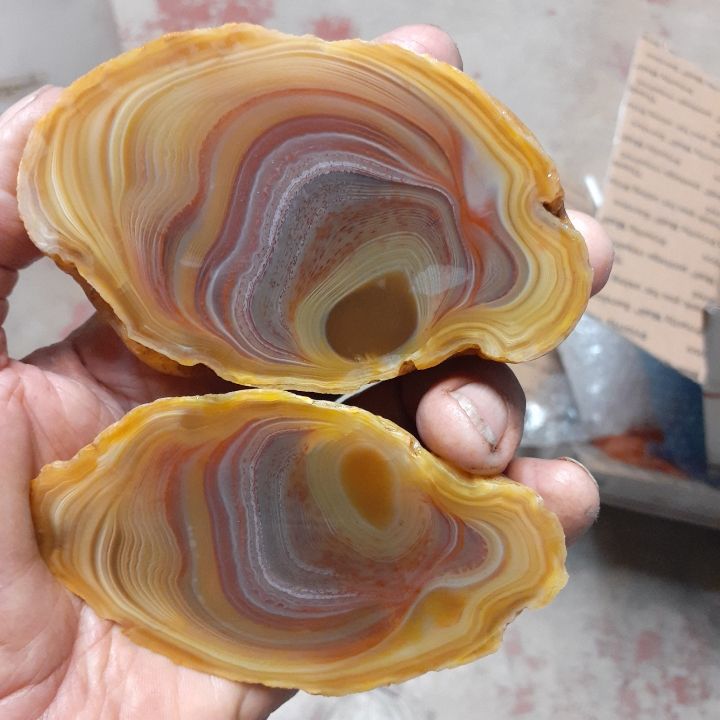 Frequently Asked Questions
We don't repair jewelry in the Rock Depot. There are several places in Austin to have jewelry repaired but we can recommend a Jeweler. Jeweler: John Hutchison at Art of Gold, 512-244-6599 - 1711 S. IH-35
We are NOT responsible for breakage due to fractures.
Prices listed on the website and in the store are starting prices. Actual cost will vary according to the stone and the services requested.
Sorry, we can't provide lapidary services "while you wait." Work orders are processed in the order they are received.
We Do Not Cut or Drill Toxic Minerals!! (Malachite, Cinnabar, Realgar, Orpiment, Galena, Minerals containing Arsenic or Lead)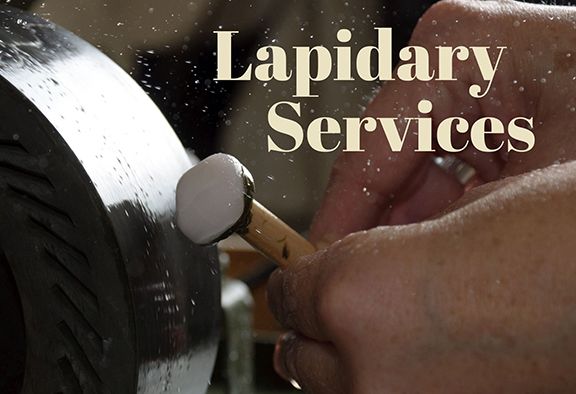 Details on Lapidary Services
With every lapidary service we offer there is always a possibility the mineral/rock could break. We are not responsible for a mineral/rock breaking, unless due to our negligence.
A 50% deposit is required for every work order when dropping the item off. It can be paid in full. The percent of pay chosen will be written on the receipt for the work order.
Prices do not include the price of mineral/rock purchased from Nature's Treasures.
No Jewelry Repairs
Drilling
$9 per drill
$1.65 per circumference inch.
Custom requirements will have a specialty charge
2-week turnaround
No rock larger than the palm of your hand & no thicker than 1" for the drill press.
*We can drill larger minerals and rocks, but the test will have to be 1/8" and up in diameter.
It is preferred if the mineral/rock has one flat face, and very few fractures. We can drill round or other shapes but have to make sure they fit in the clamp.
Cutting
$5.00 min charge
Custom requirements will have a specialty charge
$2 per circumference for cuts smaller than 2 mm
Additional Rock Cutting Info:
We measure around the mineral/rock with a string then multiply by $1.65.
The largest mineral/rock that can be cut is 11" tall, 14" long & 16" in width.
We do not cut toxic minerals: copper, cinnabar, realgar, orpiment, arsenic, or other lead-containing minerals
Polishing
$2.50 per square inch on hand polishes
$2.50 per square inch on flat lap service. $25.00 price minimum.
$35.00 per hour for contour hand polishes on minerals/rocks larger than 6" in diameter. 1-hour price minimum.
Cabochons start at $35.00 per hour plus the cost of the mineral/rock. 1-hour price minimum.
Other information regarding Polishing & Cabochons
Face polishing: Allow up to 5 weeks for work time on orders done on the flat lap. 2 weeks for hand polish work.
Cabochon: Allow 2 weeks for work time on custom cabochon orders.
If the mineral/rock has not been cut, then our cutting fees will also apply.
.8" diameter is the largest size for non-contour hand polishes.
Inside the Depot
Views from inside The Rock Depot