From what was initially a hobby, owner Karen Richards opened Nature's Treasures in Austin in 2000. In 2012 she combined the three small stores housed inside sister company TOPS (Texas Office Product Supplies) into the 14,000-square-foot location at 4103 North IH-35.
Nature's Treasures 7,000 sq.ft. retail showroom includes a large retail store with a wide selection of crystals, minerals, fossils, agates, gemstones, jewelry, Tibetan and crystal singing bowls, salt lamps, books, CD's, cards, candles and incense, Texas souvenirs and unique gifts.
The Rock Yard has mounds of bulk and rough rock lining a path to the Rock Depot, where there are boulders, decorator pieces, natural-scape accents, lapidary equipment, tools, jewelry making materials, and cutting, drilling and polishing services are offered.
Also on site is a 3,000-square-foot Community Event Center perfect for hosting a variety of metaphysical and community events, classes and seminars and available for public rental. A Practitioner's Room provides a convenient location for massage therapists, readers and professionals to meet clients. Along with workshops and events in the Community Event Center, Nature's Treasures also features daily practitioners in the store.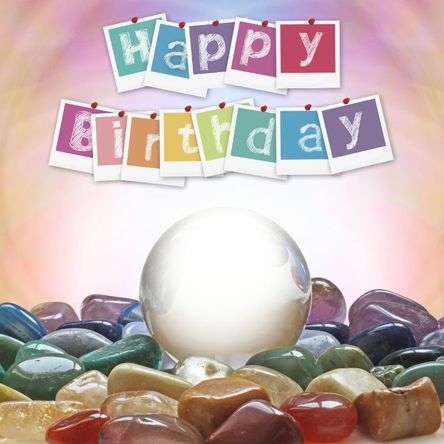 2020: Celebrating 20 Years!
"This year is our 20th year since the birth of Nature's Treasures in Texas and the fruition of a manifestation my mother and I began in 1987. We were sitting on my back porch in Phoenix, AZ talking about all the new changes in my life and the development of all these new metaphysical energies and new ideas her and I were experiencing. I said I wanted someday to blend my love of rocks and this new metaphysical energy and have the largest metaphysical and rock store in the United States. My mom said she wanted to prove that you can continue to communicate with those you love after they have passed and she would prove it in my rock and metaphysical store. We declared this as our trial of this new energy we were learning about called manifestation. And yes, in case you haven't guessed, after my mom passed she was able to prove what she manifested to me and several of my customers in my largest rock and metaphysical store in the US.
In these past 20 years we have seen much growth and many changes at Nature's Treasures. We are the place you all have made us, and none of this would be possible without you. I am blessed by the many people who have come through our doors and the talented, knowledgeable, creative employees who have helped my dream grow and become an intricate part of why you come to Natures Treasures. We hope to continue to be your special place to come to for at least another 20 years." -Karen Richards, Owner