Due to the shortage of Moldavite on the market, all Moldavite products will not be discounted.
Keep Up with Nature's Treasures!
Sign up for our monthly newsletter, special sales, and fabulous events. Customize your subscription preferences below!
Retail Store Now Open 11a-6p Daily. Doors close at 5:50p!
OUR RETAIL STORE
Retail Store has reopened May 9th with new policies in place. Please see our Covid-19 Updates page for more information. We can't wait to see you all again! Nature's Treasures lives up to its name with treasures from around the world in our store, Rock Depot and Rock Yard! We have something for everyone - from 350 million-year-old sea life fossils to minerals, crystals, home decor, lamps, bookends, salt lamps, jewelry and Austin and Texas-themed gifts ranging from 25 cents to $125,000.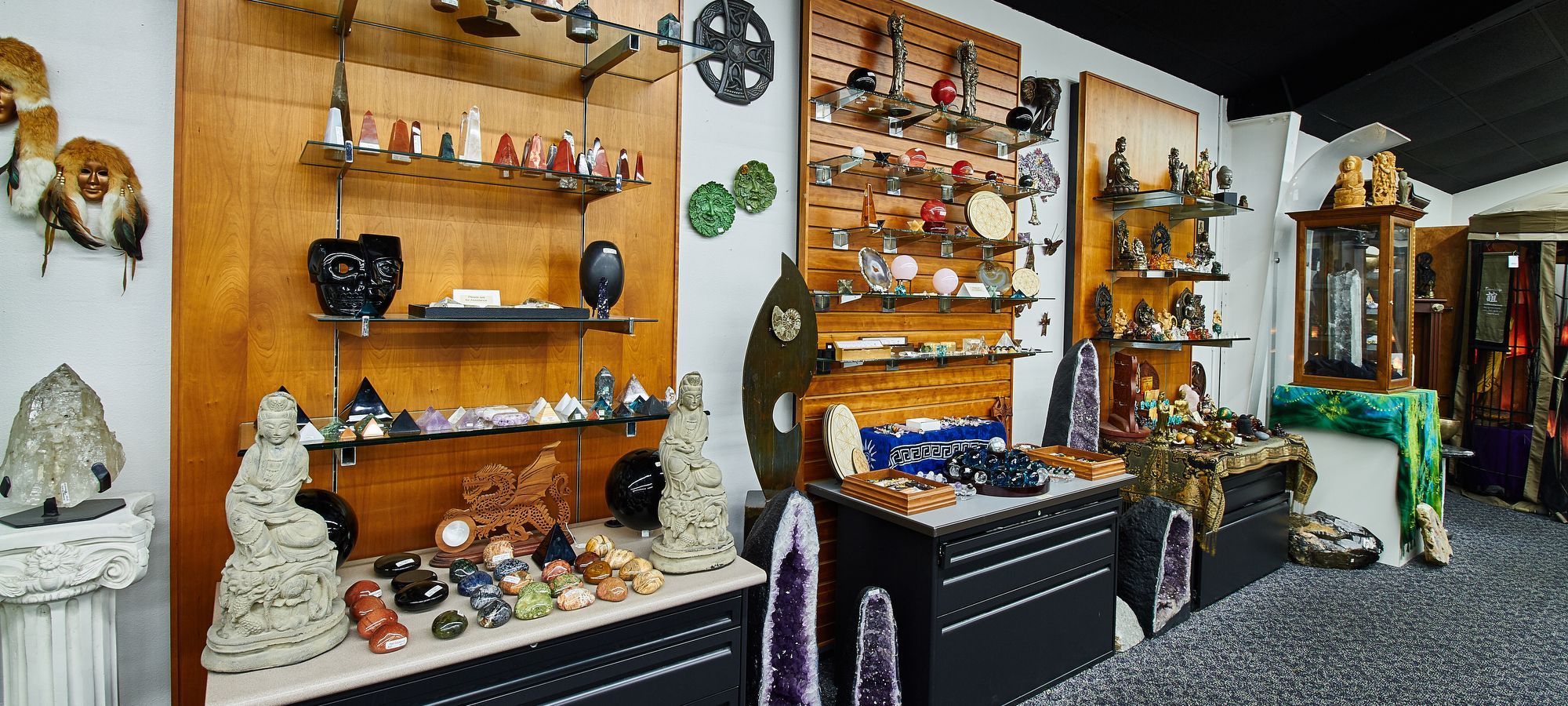 IN-HOUSE SERVICES
Some Services are Temporarily Unavailable. We'll Be Back as Soon as We Can! Please see our Covid-19 Updates & Information here. Nature's Treasures of Texas is an Austin Original! Your neighborhood Crystal Shop also offers Daily Practitioners, a Full Lapidary Supply & Service Center, Educational & Entertaining Events, and an Event Center to host your own classes and events!
FROM OUR BLOG
Read our latest crystal healing blog posts, rock & mineral articles, and metaphysical shop news here.