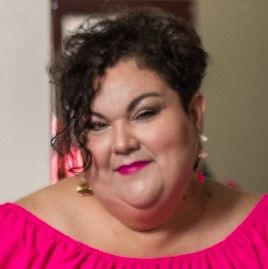 Sally Ramirez
Clairvoyant Angel Guide
Sally is an Angel Card Reader and Clairvoyant Medium based in Austin, Texas. With over 10 years experience, Sally offers her empowering work right in our own backyard and it is a true gift to our community and surrounding areas. The energetic healing and support you experience with Sally's insight, knowledge, and channeled angel messages are powerful transformational tools for your personal journey.
In your session with her, you can expect to explore your question or area of your life where you are needing guidance. Her clear and detailed reading explanation sheds light and inspires you. There is evident accuracy as angels deliver their gentle and loving guidance to you through Sally's accomplished psychic skill set. Her essence and energy are positive and of the highest loving vibration.
She has found great joy in helping her clients and friends find peace, feel lighter, and get clear direction through her intuitive guidance and supportive conversations. She realized her gift from a very early age and feels blessed to have had her maternal grandmother as her very own mentor, guide and angel. Recently, Sally has found a great deal of encouragement from her own angels to dedicate more time to sharing her gift in service of others. She looks forward to meeting you and helping you attain your highest good through her work and support alongside your angels and guides.