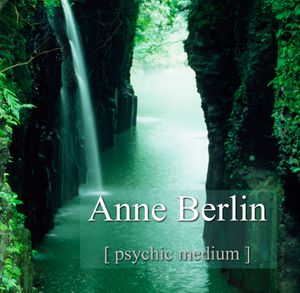 Anne Berlin
Empathic Psychic Medium
Psychic from childhood, Anne Berlin began actively working with the other side in her early 20's. Those in spirit are drawn to her energy and her ability to help those on both sides of the veil.
A remarkable clairvoyant and empath, Anne further refined her skills as a medium during her tenure with the First Spiritualist Church of Austin. Well known for her classes and podium readings, she also served the church as president and as a member of the Board of Directors.
Those in the community marvel at her ability to plug directly into the grid, accessing higher beings such as angels, archangels and ascended masters to help guide those in need.
Anne Berlin: Psychic Medium. Available: By Appointment; Su, Th, 1-3p. Call: 512-695-5851. E-mail: annebirlin@hotmail.com