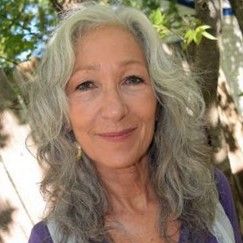 Laura Tree
Energy Therapist & Reiki Master
Laura is an intuitive guide and mystic, Divinely inspired through communion with Source, Earth and Celestial Devas (angels). As a Reiki Master Teacher and Atlantean Healing Practitioner, she will bring these Highest Light energies into your reading or you may choose to receive a traditional treatment on her comfortable table. Laura is initiated as a Sanskrit mantra therapist, using the subtle vibrations of the ancient, sacred chants to shift and balance energy within and around you.
Having built a very close friendship with the Crystal beings over the past 20 years, Laura will be happy to give you a consultation with your personal favorites also clearing and activating them for your highest healing.
Reiki Master Teacher, Divinely Inspired Intuitive readings and Sanskrit mantra therapy, Crystal Consultant, Atlantean Healing, Diamond Violet Flame Transmutation.
Love and Blessings!!!