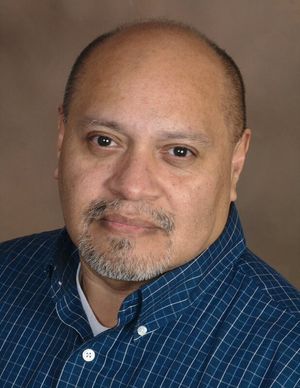 Ricardo Gonzales
Psychic Medium
Ricardo has 30 years experience in working with the Metaphysical Community. He has recognized his gift since he was 9 years old. Spent his earlier part of his adult life learning what this is about. He studied, got educated and learned what this craft was about.
He has spent a lot of his time in working with mentors, other practitioners and finding sources to build his spiritual beliefs. Ricardo sees what spirit wants him to see. Very sensitive, listens to the other side and speaks with them. Angels, guides, spirits circle him every day.
In the Central Texas area, he is involved in educating, event organizing, mentoring and consulting those who want to learn about the Metaphysical world.
Ricardo has gained recognition in the Metaphysical Community in central Texas. He has been heavily working to strive to let people know that we are around; he has clients around the world.
Ricardo holds a Bachelors Degree in Metaphysical Science, Metaphysical Practitioners Certificate, Reiki Master and is an Ordained Reverend in Metaphysical Science.
To learn more about Ricardo, go to: www.findingyourlifepath.com or contact him at ricgonaus@gmail.com, 512.560.8907.