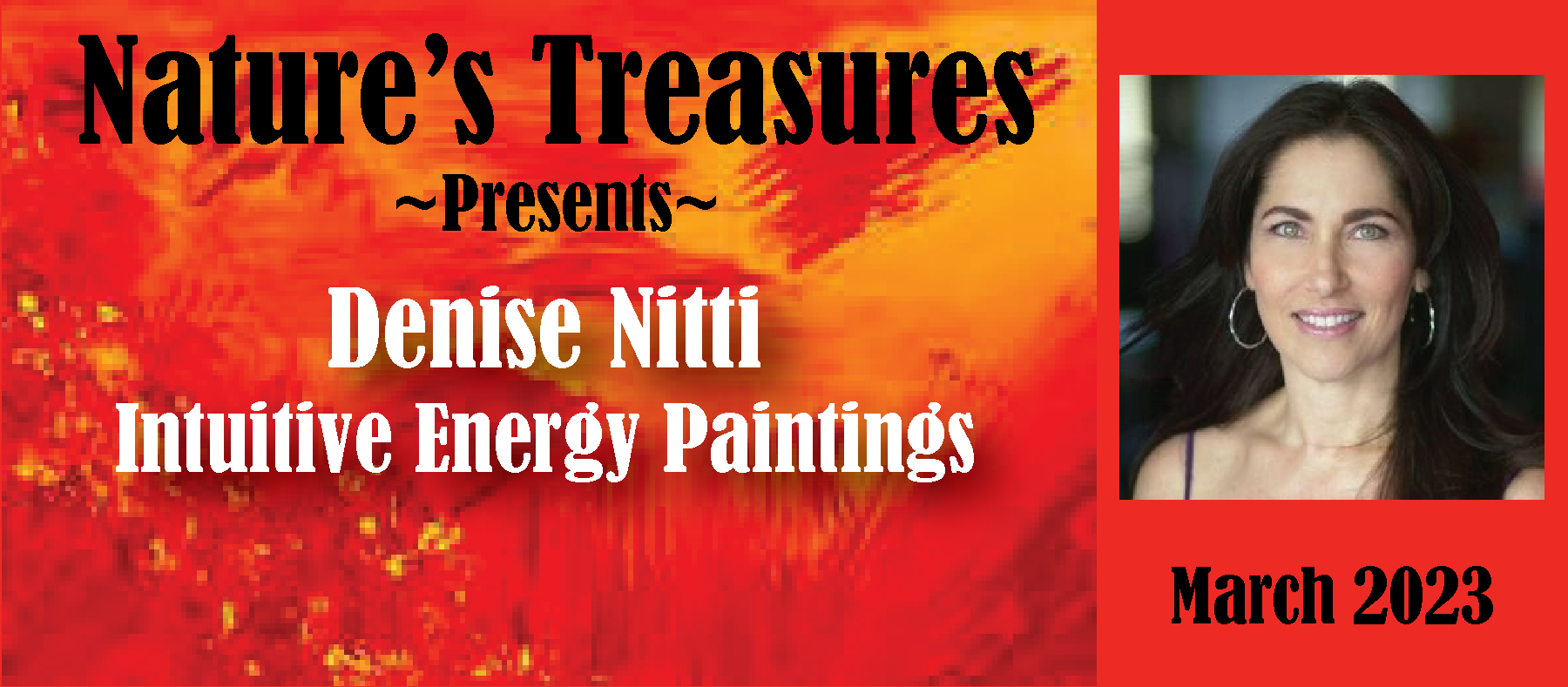 March Artist: Denise Nitti
Intuitive Energy Artist
I connect with your energy and paint what I feel. Sometimes I paint with my hands and sometimes with a brush.
*Personalized Message included with each painting
• Angel Messages • Personalized Readings • Personalized Energy Painting • Vibrational Energy Paintings
https://www.facebook.com/serendipityinspiredart
https://www.instagram.com/serendipityinspiredart
More about Denise, our other practitioners, and upcoming events @ ntrocks.com Sign up for our newsletter to see our featured artist and more.