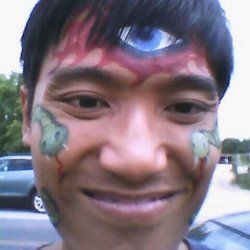 Andy L
****
As a customer that has been coming here ever since I was referred to the location 4 months ago, I will admit, to those reading this, that I have been amazed by how so many life miracles that come through my time at this store. When I first walked into the store from Crystal Works, I always seem to notice how sometimes they have a beautiful display of rich natural stones and have cheap options, although I personally found that some of the staff members to be unprofessional in looks due to their hippy culture. However, I shrugged it off and continued. What I found is that what they offered to me was far more than just stones, their products does give me insights into what I looked for in life.
For some people, they might think that a metaphysical store is full of people that are there to be around those that have New Age thinking and lacks critical thinking. I am a person who was a skeptic when I first do those things and would love to experience firsthanded how it works. But the resources that I have seen and the stones the people here have showed me the way in my life in ways I never thought of. From psychic messages from worlds outside of this reality to even gaining the right stone that I need for my life, Nature's Treasures points me to the direction that sometimes I never thought it would exist. It is through those firsthanded experience from the store, along with my own personal research, that I found this place to be almost like an oasis. The more I came, the more transformation there is for me, whether it is getting insights into life or helping with my business.
Overall, I found the location to be worthwhile to go. Keep up the good work with everything but also work on your customer service by giving me that first impression that you are reliable enough to first make the refund for the customers when they need it most (which I found through the reviews below me although I personally don't have such problems now), and second be clean when you approach some customers like myself (because I did have occasions where some staff members goes to the back where we talked together and they started smoking during their lunch break, which is not a nice thing for a customer like myself). Other than that, I found overall, I want to come back here for more life changes. I wish this store has the ability to change Austin for the better through my hands but unfortunately, I don't live in Austin anymore and the store was by far the best value store I ever purchase my stones.