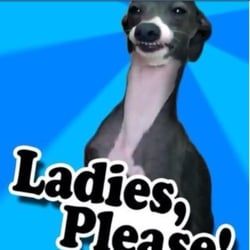 Arod L
****
I Love this place! it's my go to for shopping and gifts for my friends. So why the 4stars?
Well if I could it would be more like 4.5 stars.
Staff:
Only due to the sometimes inconsistent staff but dont get it twisted Ive never had them been rude or ugly just sometime neglectful intill check out.That being said the majority of the time They have been Super awesome.Checked in with me to see if i needed assistance but didnt hover.Just a quick"hi there do you need help with anything or have any questions?".I needed help finding some items with a birthday and man they were spot on I just told them some of the things my friend likes and what she was into and they helped me find some awesome gifts for her.I have boughten some of the big figures and they always go the extra mile to make sure they are placed in their proper box and wraped up nicely and when they couldn't find one they super wrapped and bagged up this mermaid fairy I got for my friend and not one but three staff members were super attentive and made sure she was wrapped and secure plus done up in a nice bag.They even wished her a very happy birthday.Btw she loved love loved the fairy.
Shop:
This shop is packed full of fun and great stuff that is always being added to.I go for wiccan jewelery,candles,incence,and beautifull statues.When you walk in you will always get very possitive energey from this cute shop.To the right there is the candles and great selcetion of incence,oil burners,and above are beautiful light catching car and window/outside windchimes and figures.Mosey down a little further and there are a nice selection of smudge sticks and shells and above are some of the most beautiful real life butterflies,bats,and now they even have beatles. In the middle of all of this is the figures of Virgin mary,egypt,Vikings,Fairies galore,the Goddess,dragons,bears,animals,mermaids,angels,and so so much more.which also are scartered all around the store too. Still on the right side there is A small yet big area that has beaded and rock jewlery,stones,tailsmens,pendants,rings,bracelets,and musical instruments.On the left side of the store there are tons of stones crafted into figures and just plain nicely cut and shaped stones.Further down there is a nice meditaion area where there are a small yet good rack of altar or wall hanging clothes,little satchels,medicine bags,lighted lamps,singing bowls,chime bells,and CDs. on the opossite side of that its what i like to call the childrens section which has cute fossils,dinosaur stuff,stuffed animals,toys,shirts,and lots of cute things that any kid would love.
All in all there is alot of stuff I left out this is such a great shop and it's definitely worth a visit!