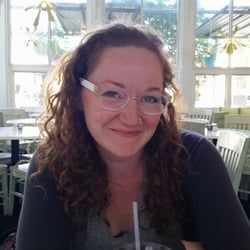 Mallory H
*****
As a new transplant to Austin 5 years ago, I remember being intregued and downright tickled by the "WE ROCK" signage. However, when I finally got around to going inside a few years later, I realized how much they really do! My first purchase, a labradorite earrings set was a staple for several years, and gave me a TON of great energy. Those earrings caused me to start reading up on crystals and their intentions, followed shortly by realizing there were far too many "experts" on the internet and if I really wanted to know more, I should go straight to the source!
The staff has always been friendly and kind to me, as well as knowledgable and helpful. I truly do feel better every time I walk out of that place, I imagine the energy is just too big not to get inside your very pores! Recently there was an occasion where I went to NT to calm down after a particularly harrowing experience. I didn't realize at the time, that was why I was there but it was clear as day later on. Madison (I think that is her name, pretty, thin brunette, sweet as candy) listened to me explain what I needed (a protecting/healing stone for a friend), then she took me out to the store to help me find my stone. Then after we looked around a bit, she said that she would be right back and came with a huge box full of more amethysts for me to look at. It was in that box I found my stone and she was a beaut. I really truly needed her, and NT at that moment and I am so thankful she was able to guide me.
Now I am a regular and OMG I have spent more money than I meant to but I don't even care because my home is filled with amazing treasures only Mother Nature could have cooked up.