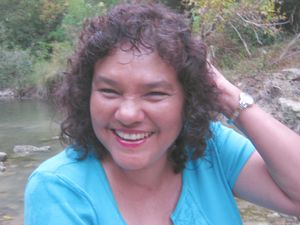 Deborah Dahmen
Soul Wisdom Alchemist
Channeled Messages from Your Angels and Guides, Past Life Karma Clearing, Energy Healing, Aura Clearing & Chakra Balancing, Intuitive Counseling
Deborah channels her Soul's wisdom and healing as well as wisdom and healing from higher beings of light such as Angels, Archangels, and Ascended Masters. Ancient Alchemists sought to turn lead into gold and Deborah uses her Intuitive gifts from the Divine to Alchemically transform your concerns, challenges, and desires into peace, harmony, success and abundance. Your Soul, Angels, and Guides work through Deborah to offer information and healing to improve any area of your life. The most popular issues people want to leave behind are self-sabotage, feeling stuck, anxiety, depression, fear, poor health, lack of success, lack of money, and unsatisfying or unhealthy relationships.
If your issues don't fall into any of these categories, your Soul's healing team is standing by to hear how they can help you. Remember, your Soul, Angels and Guides love you and see your perfection. They can best help you when you clearly state what you would like to change or what you would like to know about your life.
Deborah is certified in many forms of energy healing including clearing karma from past lives.
She also has many years of experience channeling wisdom from Angels and Ascended Masters When Deborah works with you, your Soul, Angels, and Guides draw upon her expertise to select the healing and wisdom that is most useful to you to solve your problems and challenges or to provide you with the information you seek. They also enjoy teaching you how to use energy medicine for yourself.
Your Soul, Angels, and Guides gently and rapidly help you with even the most painful trauma without the need to re-experience pain or trauma. Some say a session with Deborah is like receiving a year of therapy in about an hour.
Deborah Dahmen: Soul Wisdom Alchemist, Healer, Channel, Mentor, and Teacher. Available by appointment. Phone: 512-454-0529, Email: deborahdahmenhealing@gmail.com
Website: deborahdahmen.com