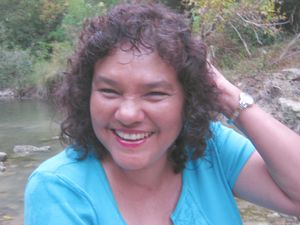 Deborah Dahmen
Holographic Energy Healer, Intuitive Reader, Past Life Regressionist
Deborah is a Soul Wisdom Alchemist channeling your Soul's wisdom to bring healing, loving awareness, and intuitive counseling to your concerns and desires. These include physical, emotional, mental, and past life healing as well as Soul wisdom and healing for your financial abundance, personal relationships, career goals, and spiritual connection.
Deborah's spiritual journey began with a near-death experience in 1985 that opened the door to greater awareness and ignited a desire to learn more about Soul connection. This eventually led to the mastery of many healing modalities so that your Soul and its helpers selected from the higher communities of light can choose the combination of modalities that will be most useful to you at the time you receive your healing/reading.
"Your Soul and its healing team gently and rapidly help you with even the most painful trauma without the need to re-experience pain or trauma. Some have said a session with me is like receiving a year of therapy in about an hour." -Deborah Dahmen
Deborah Dahmen: Spiritual Energy Healer, Channeler, Mentor, Teacher. Available by Appointment. Call: 512-454-0529. E-mail: deborahdahmenhealing@gmail.com Website: deborahdahmen.com
Nature's Treasures Special $2.00/minute. Walk-ins welcome at Nature's Treasures.