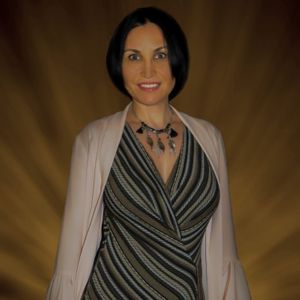 Yuci Edwards
Holistic Spiritual Guide
As a Spiritual Counselor, Yuci guides her clients to live more holistic lives by helping them to be balanced in spirit, mind and body. She believes that if you have inner peace, you can overcome any life challenges with ease. Yuci offers individual or group classes and workshops to help bring inner peace and harmony to her clines lives. She uses various tools such as Reiki, Hypnotherapy, Angel Guiding, Akashic Records, Tarot Readings and Coffee cup mapping.
These tools are used to help clients connect with deeper aspects of themselves. In doing so, she aids them to see blockages of the past and present so that they can make future plans more aligned with their purpose and passions.
- Spiritual Counseling
- Tarot Reading
- Angel Guiding
- Coffee Cup Mapping
- Akashic Records
My Facebook and Instagram name is Yuci Edwards. You can connect with me by my phone # 210 452 7303
Yuci is back at our Retail Store!! Check our Monthly Practitioner Schedule for more information.